This month was also a good reading month for me – I have to admit that bookstagram is really motivating me to read more (not to mention all the book recommendations). Both October and November are 'Harry Potter' months for me, so I've mostly reread the series. I've also started rereading 'Grisha Trilogy', even though I read it in July. Overall, I liked all the books I've read this month so here they are.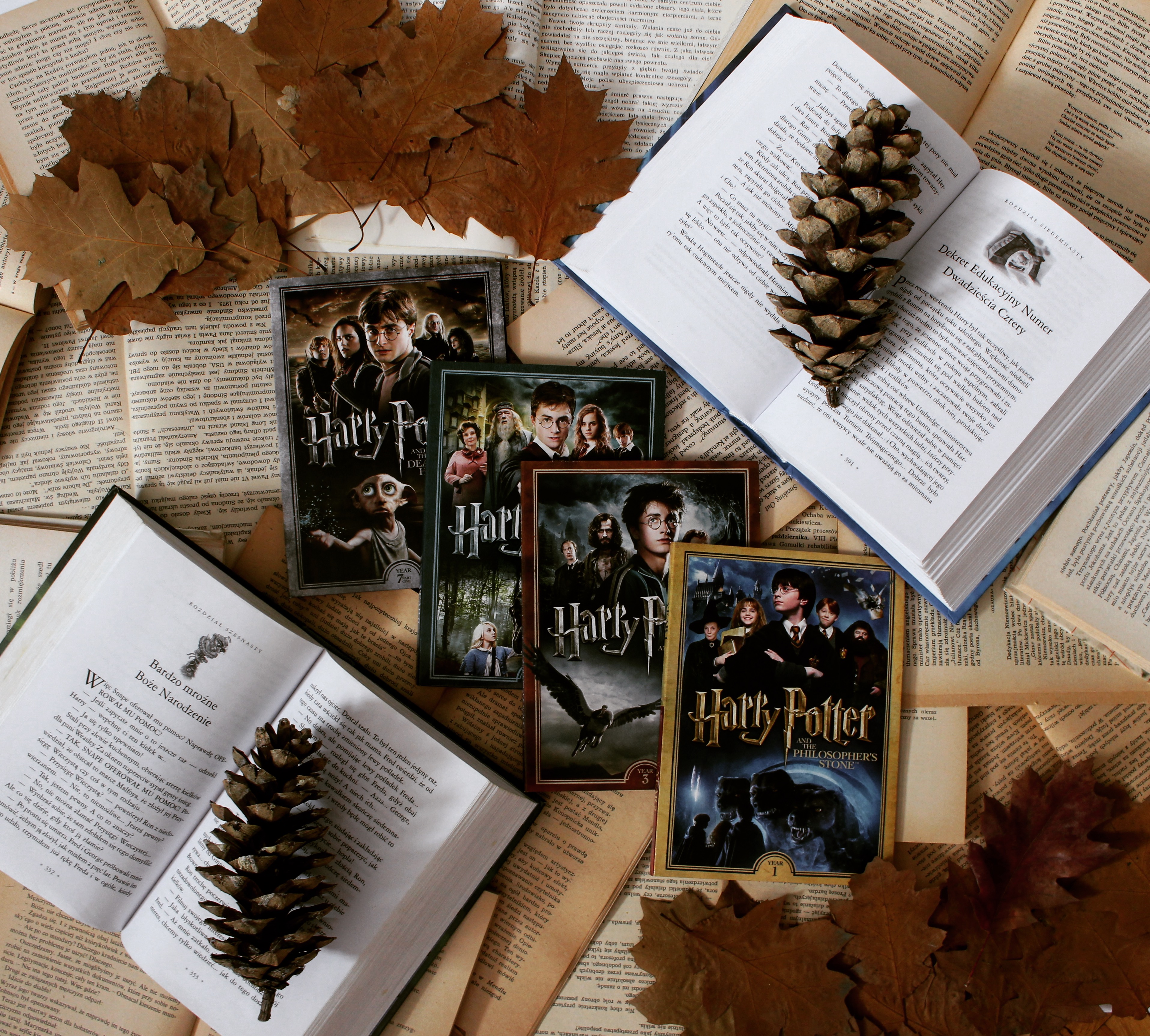 'Shadow and Bone' Leigh Bardugo
★★★★★
Even though, I have read 'The Grisha Trilogy' for the first time this summer, I fell in love with these books. So when it turned out that FierceReads is doing #ShadowandBoneTrilogyReread I just had to join. 'Shadow and Bone' was as amazing as it was when I first read it, and I cannot wait for 'King of Scars' so I can get more Grisha, Nikolai and more Nina from 'Six of Crows'.
'Harry Potter and the Prisoner of Azkaban' J.K. Rowling
★★★★★
The continuation of my October 'Harry Potter' reread – I did not manage to complete it in one month, but I hope to finish it by the end of the year. I honestly cry every time the Marauders are mentioned, so this one was very teary. BUT I'M NOT ASHAMED OF IT, OKAY? Basically, this part was very emotional, also I'm kind of sad it was the last book where we got Oliver Wood and his Quidditch obsession. In conclusion, 'Harry Potter' is my life, Remus Lupin is cinnamon roll that needs to be protected and Sirius Black is perfect.
'Harry Potter and the Goblet of Fire' J.K. Rowling
★★★★★
Let me just tell you, I was not ready for Cedric's death. I knew it was coming – I mean, I have read this series what feels like a hundred times. But after such a break in reading those books, I cried my eyes out on his death scene. Also, I noticed how much of a cinnamon roll he is. And did I mention getting teary every time Sirius, James or Lily are mentioned? Every. Damn. Time. I'm such a cry baby when it comes to books. Getting away from the subject, I know. Basically, I love 'Harry Potter'.
'Harry Potter and the Order of Phoenix' J.K. Rowling
★★★★★
This book is simultaneously my favourite and my least favourite. It is incredible because of all the jokes and pranks that Fred and George did. But it is horrible because of what Harry had to go through and, because of Sirius' death. I understand why she killed him, though I don't think I could ever forgive her for that. Also, this is the book where one starts to realise that Dumbledore wasn't so great. Well, now I'm off to read the next part. Hopefully, it won't make me cry so much.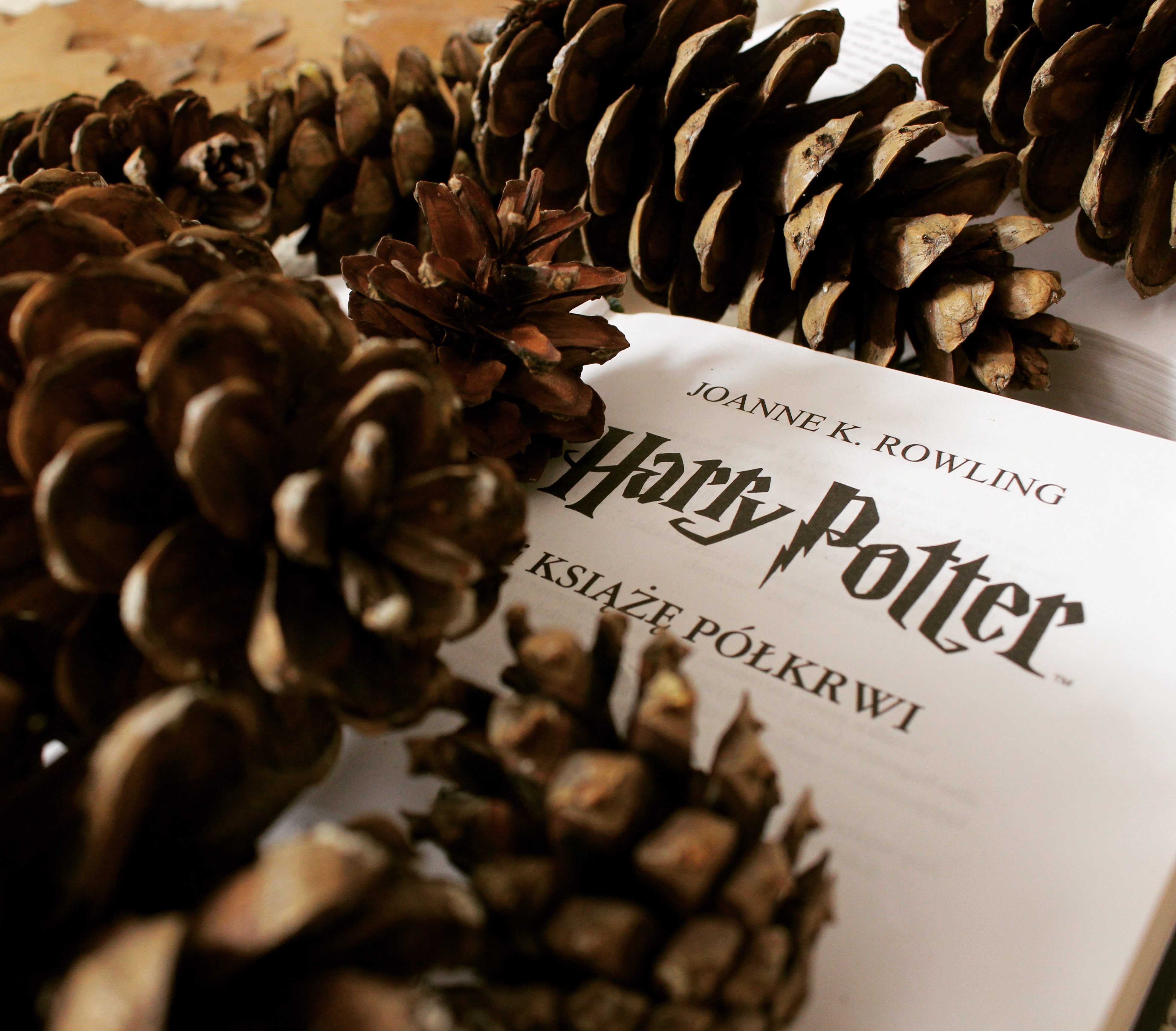 'Harry Potter and the Half-Blood Prince' J.K. Rowling
★★★★★
This the part that conceived me that I dislike Severus Snape. What I love most about this part is the fact that Draco is shown as a victim of a war, and Ginny is presented as a badass (which she is). I also always liked Dumbledore's lessons with Harry – it helped me understand Voldemort much better. I always feel weird writing about 'Harry Potter', because I feel like I could talk about it forever, and this is just supposed to be some kind of conclusion.
'What Could Possibly Go Wrong…' Jeremy Clarkson
★★★★
To be quite honest with you, I don't give a damn about cars. I know basic brands, and I know whether I think a car is beautiful or not. But I adore Jeremy Clarkson's books – his humour is incredibly witty, and he probably offends everyone in Great Britain. This book focused mainly on cars, but I still found a few columns I loved. Some fragments made me laugh out loud, and I just had to read them aloud to my parents. Now I need to find a book of his in my house that I haven't read yet…
'Harry Potter and the Deathly Hallows' J.K. Rowling
★★★★★
I managed to finish 'Harry Potter' series in two months! (I was supposed to do it in one, but oh well, life happened). It has been so many years, and I still cry every damn time I read this book. Also, I still haven't forgiven J.K. Rowling for so many deaths, but now as I read it when I'm older, I cannot forgive her for mistreating Slytherins the way she did. Overall, this book is neither my favourite or my least favourite. My favourite parts of this book are the beginning and the ending – especially the fight between Harry and Voldemort. I guess now I'm off to watch the movies…
'Red Rising' Pierce Brown
★★★★
Rarely does a book surprise me – usually when I don't like the beginning, I don't like the whole book. When I've started 'Red Rising', I thought it was dull and confusing (I don't usually like such confusing worlds which are presented in such a confusing way). But after reaching 150 it pulled me in, and I ended up staying up till 3 am to finish this book. My favourite thing about 'Red Rising' was the main character, Darrow. He is everything a protagonist should be and now he is my favourite male hero.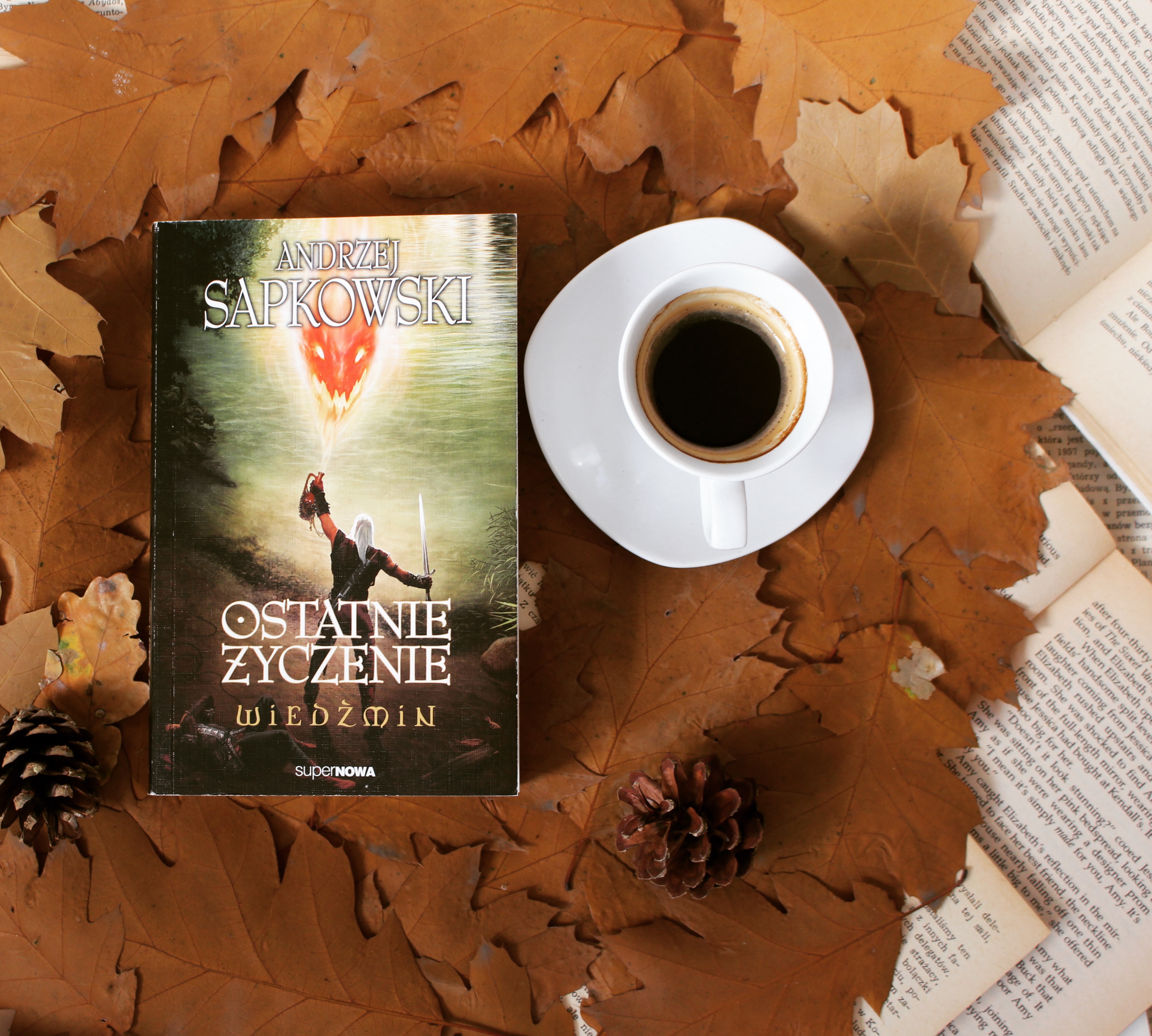 'Sword of Destiny' Andrzej Sapkowski
★★★★★
Finally, after many years, I proceeded to reading the rest of 'The Witcher' series. Can I just say it's only thanks to my sickness that I've read it? So thanks! I like the format of stories, though I've never thought I would. Geralt is one of my favourite protagonists, even though he is socially awkward. Jaskier is annoying, but aren't all bards? And Yennefer is queen, but I cannot wait to finally meet Triss!
'Blood of Elves' Andrzej Sapkowski
★★★★★
Let me just tell you that being sick is really helpful in reading books (just sayin'). I love all of the characters – even though Jaskier is still annoying. And Yennefer is a really difficult human being. This is the book where everything starts to be complicated – the plot, the geography and the alliances. I had to be focused all the time in order to be caught up with who is who. But I loved it nonetheless, and I cannot wait to read book four!