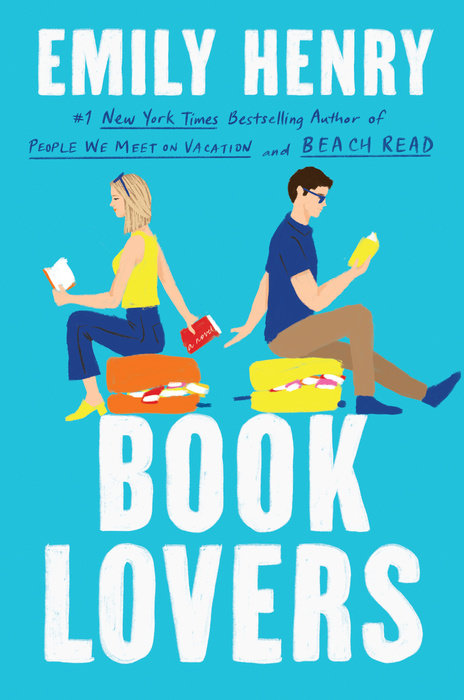 Title: Book Lovers
Author: Emily Henry
Rating: ★★★★★
Goodreads link: https://www.goodreads.com/book/show/58690308-book-lovers
Book Review
Book Lovers was one of my most anticipated releases of 2022, and I'm glad to say that I was not disappointed. This book is a breath of fresh air in terms of contemporaries. It takes all of the well-known romance tropes and reintroduces them as something completely new.

In a traditional contemporary Nora would be the villain's girlfriend, as she even says at the beginning of the book. However, as we all know being ambitious and hardworking doesn't make you an ice queen, and Nora proves this over and over again. I had literal tears in my eyes when I was reading about how much she cares about her younger sister, Libby. Though I have to admit that Libby irritated me at times with her disregard for Nora's feelings. Charlie was an unusual love interest, and I have to admit that he grew on me. At first, I wasn't convinced I liked him, but as the book progressed I found myself rooting for him. I really enjoyed how neither Nora nor Charlie was interested in moving to the countryside, even though the book definitely made me want to live in a small town in the United States.

I absolutely loved the banter in this book and on more than one occasion it had me crying while laughing. The comic situations were literally perfect, such as a certain first date.

The only thing I didn't like was the epilogue, but I usually hate epilogue anyways. Of course, there were some small aspects that I didn't like, but they didn't influence my feelings about this book.