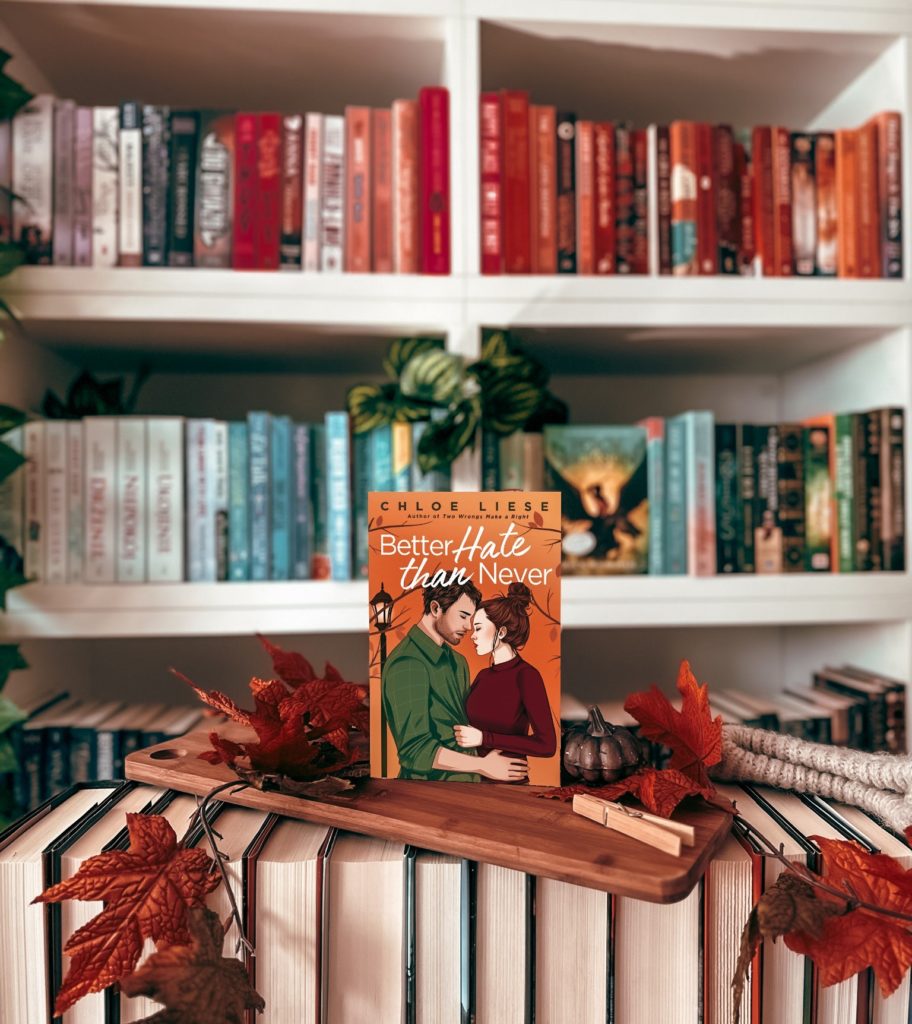 Book title: Better Hate than Never
Author: Chloe Liese
Rating: ⭐⭐⭐⭐
Big thank you for the eARC to PRH International! #PRHInternationalPartner #sponsored
synopsis
Katerina Wilmot and Christopher Petruchio shared backyards as kids, but they won't even share the same hemisphere as adults. That is, until Kate makes a rare visit home, and their fiery animosity rekindles into a raging inferno.
Despite their friends' and families' pleas for peace, Christopher is unconvinced Kate would willingly douse the flames of their enmity. But when a drunken Kate confesses she's only been hostile because she thought he hated her, Christopher vows to make peace with Kate once and for all. Tempting as it is to be swept away by her nemesis-turned-gentleman, Kate isn't sure she can trust his charming good-guy act.
When Christopher's persistence and Kate's curiosity lead to an impassioned kiss, they realize "peace" is the last thing that will ever be possible between them. As desire gives way to deeper feelings, Kate and Christopher must decide if it's truly better to hate than to never risk their hearts—or if they already gave them away long ago.
book review
This was just lovely. I have no idea where Chloe Liese was before but this was really good!
Christopher and Kate are explosive together, and Kate thinks Christopher hates her. When she admits it to him while drunk, he vows to make things right between them. The grovelling was top tier – where is my Christopher with his doughnuts? I loved how they slowly pierced away each other's armour and showed each other their vulnerabilities, Kate with her ADHD and not fitting in, and Christopher with his migraines and control. I love that they didn't want to change each other, and instead, they worked on comprise and making their relationship work.
Kate was an amazing and complex main character. She was loud and unapologetic, but she was also emotional and vulnerable. I loved seeing the two dimensions of her, and that complexity made it easier to relate to her! Christopher was pretty swoon-worthy too with his romantic gestures and actually talking to Kate!
Overall, it was a really cute read! The only but I have is that the ending dragged on without any reason.