synopsis
Nie wyobrażałem sobie, że zostanę gwiazdą rocka. Będąc w college'u, planowałem grać w futbol, następnie dostać się do drużyny ligi zawodowej i poślubić ukochaną z liceum, z którą wiódłbym długie i szczęśliwe życie. Informacją o wyjeździe złamałem serce nie tylko jej, ale i sobie. Byłem młody. Podjąłem tę decyzję, mając na względzie swoje a nie nasze dobro. Mimo że oddałem duszę muzyce, nie zapomniałem o zapachu czy uśmiechu tej dziewczyny. Po dekadzie wracam pełen nadziei, że uda mi się to wszystko wyprostować. Wciąż pragnę, aby była moja na zawsze.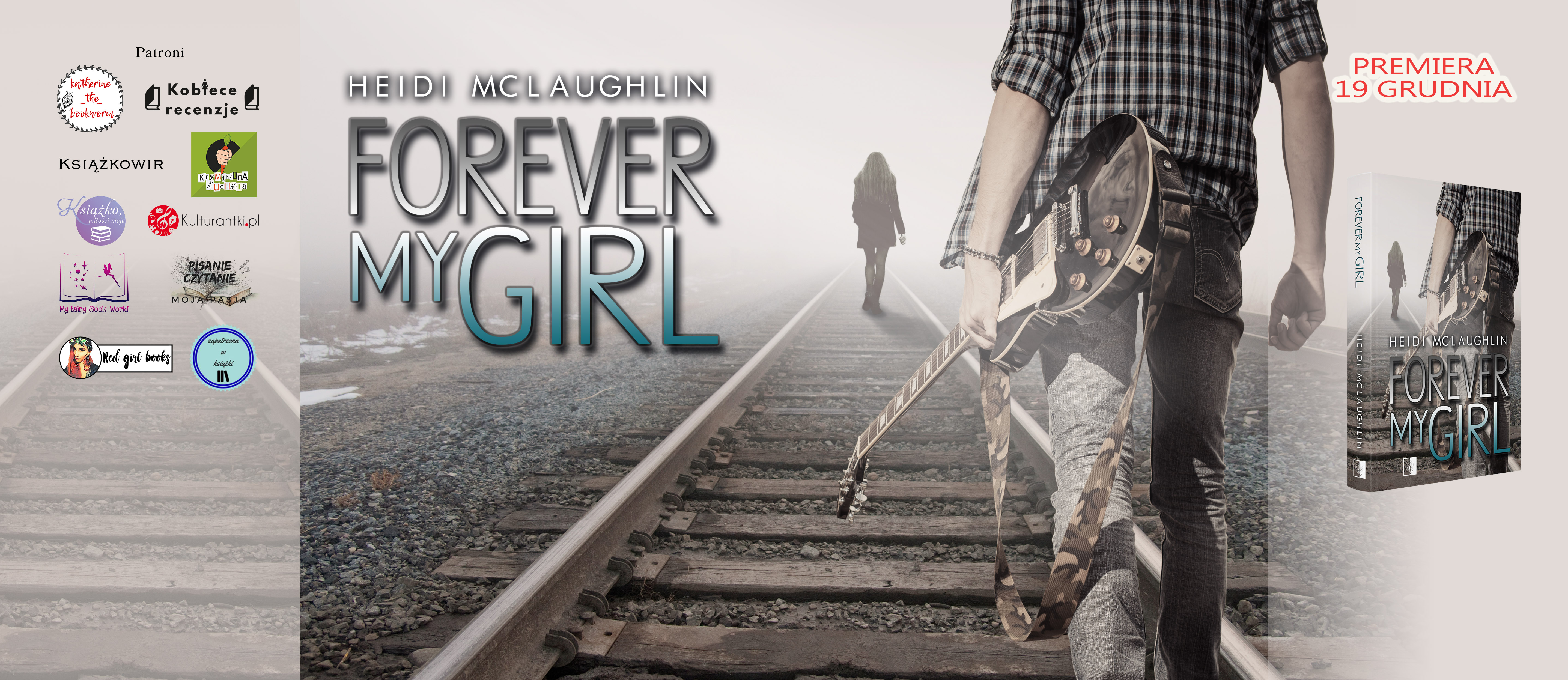 o autorce
Heidi McLaughlin jest autorką bestsellerowych serii: "Beaumont", "The Boys of Summer" i "The Archers". Jej powieści trafiają na listy bestsellerów "New York Timesa", "Wall Street Journal" i "USA Today". Pochodzi z północno-zachodniej części Stanów Zjednoczonych, obecnie mieszka z mężem, dwiema córkami i trzema psami w malowniczym Vermont.
W 2012 roku Heidi swoje zamiłowanie do czytania przekształciła w pełnoprawną karierę pisarską. Spod jej pióra wyszło ponad dwadzieścia powieści, w tym zdobywająca duże uznanie Forever My Girl.
W chwilach wolnych od pisania Heidi można spotkać na trybunach boisk do koszykówki, z których kibicuje córkom. Pierwsza książka pisarki Forever My Girl doczekała się ekranizacji stworzonej przy współpracy z LD Entertainment i Roadside Attractions. Premiera filmu odbyła się 19 stycznia 2018 roku, a w rolę głównych bohaterów wcielili się Alex Roe i Jessica Rothe.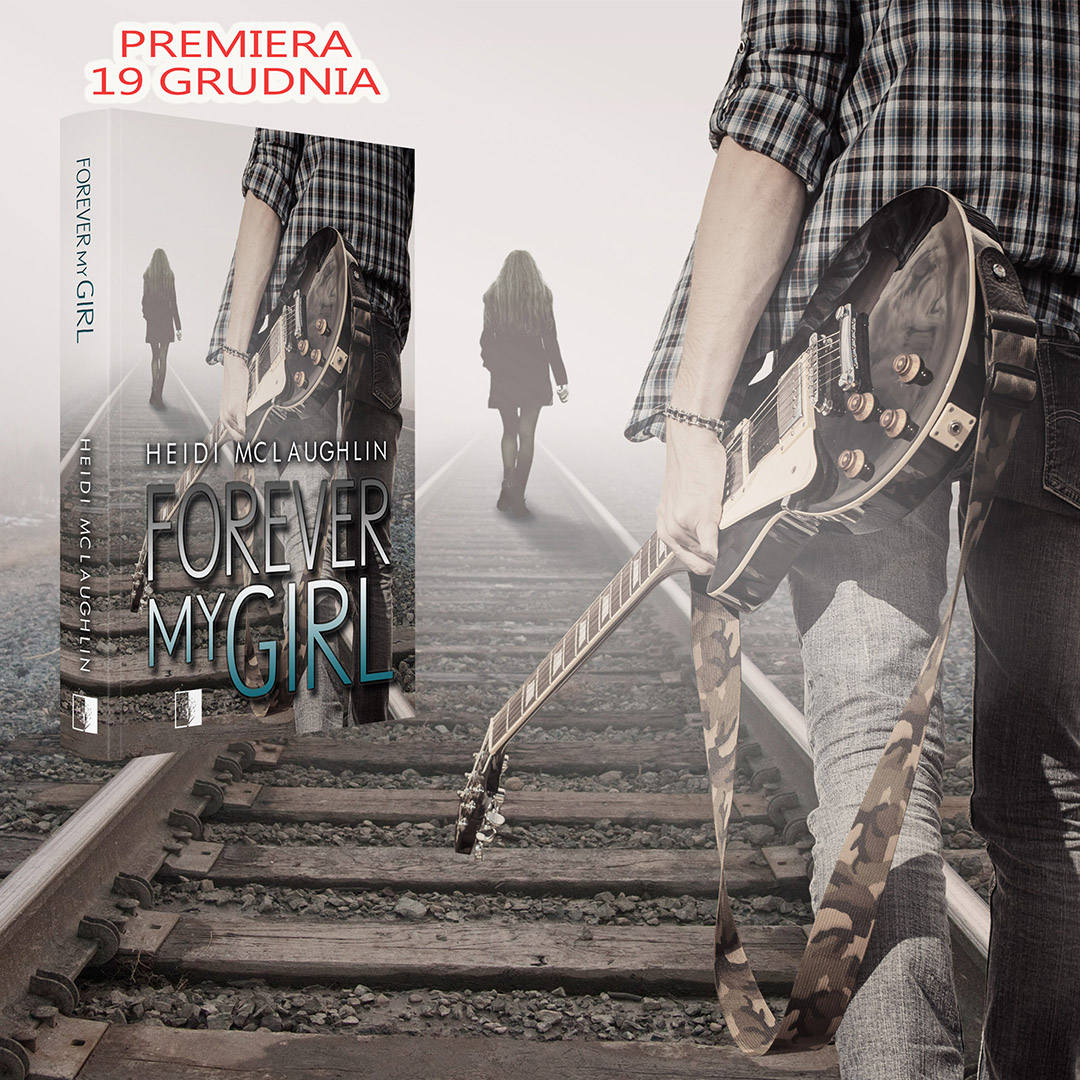 recenzja
Nie jestem wielką fanką romansów, jednak Forever My Girl było zupełnie inne od wszystkich romansów, jakie kiedykolwiek czytałam. Sam pomysł na fabułę książki był dość interesujący. Autor opowiada historię gwiazdy rocka, która wraca gdzie, aby odzyskać ukochaną.
Bohaterowie Forever My Girl byli jednak jednymi z najmniej ekscytujących postaci książkowych,
z którymi miałam do czynienia. Liam to imię głównego bohatera, owej gwiazdy rocka. Rości on sobie prawo do kobiety imieniem Josie, z którą zerwał ponad dekadę wcześniej. W mojej ocenie zerwanie to było kompletnie bez sensu. Nie zrywa się z kobietą jednym zdaniem, gdy wcześniej obiecywało się jej małżeństwo i miłość po śmierć. Josie, jak typowa bohaterka romansów, jest osobą nieco zagubioną. W momencie, kiedy Liam pojawia się po wielu latach w ich rodzinnym mieście, zupełnie zapomnia o Nicku, mężczyźnie, który wspierał ją przez wiele lat po zerwaniu z Liamem.
Ogólnie główne postacie książki są mało barwne i wyraziste, a pobudki, którymi kierują się podejmując życiowe decyzje, moim zdaniem, niezrozumiałe. Książkę ratują postacie drugoplanowe. Mimo, że wątek Masona jest bardzo krótki, wydaje się on jedną z najszczerszych i najciekawszych postaci w tej książce.
Mimo, że nie do końca podobała mi się fabuła, myślę że Forever My Girl to warta przeczytania historia o miłości, która się nie wypala. Heidi McLaughlin pokazuje coś, co jest takie trudne do odnalezienia w dzisiejszych czasach – miłość dwóch osób, która przetrwała próbę czasu i inne problemy.
W porównaniu do filmu książka wypada jednak dosyć słabo. W filmie bardziej podobała mi się postać ojca Liam'a  jako miłego i ciepłego człowieka. W porównaniu do jego charakterystyki  z książki, osoby niemiłej i złośliwej, wypadał bardziej przekonywująco. W filmie zabrakło za to wątku Nick'a i Josie. Myślę, że ten aspekt ubarwiłby film, tak samo jako ubarwił książkę.
Podsumowując, Forever My Girl nie urzekła mnie na tyle, abym była fanką tego gatunku.