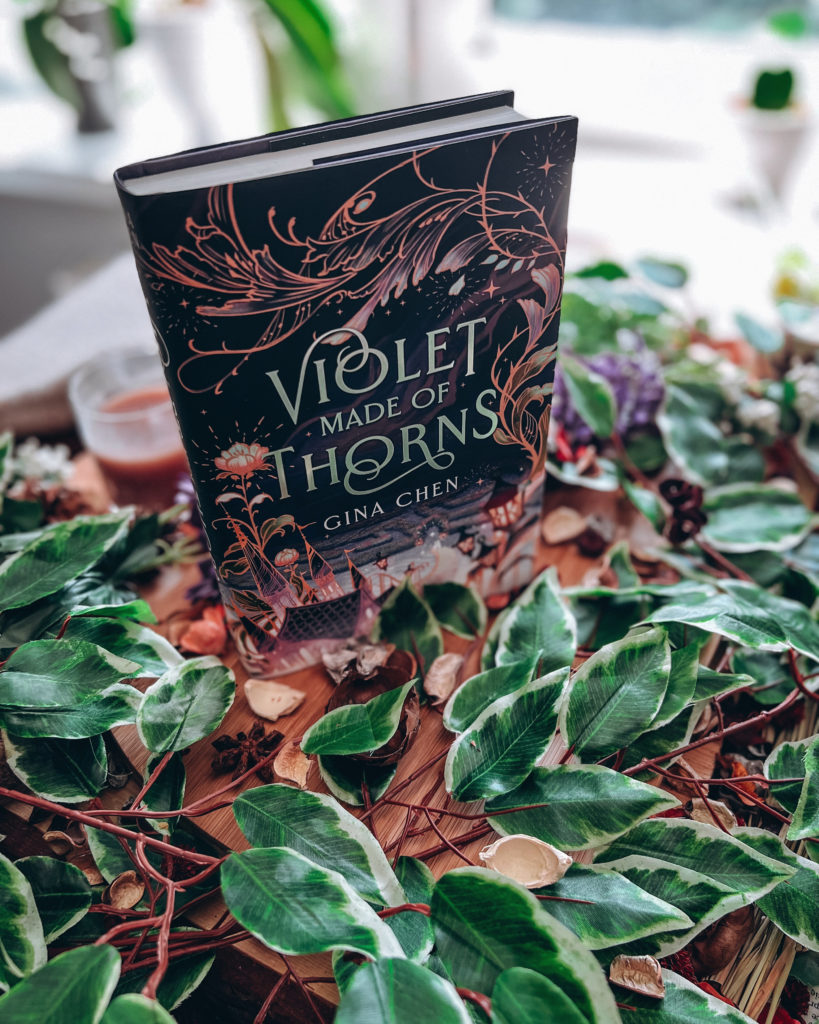 Rating: ⭐⭐⭐⭐
Author: Gina Chen
synopsis
Violet is a prophet and a liar, influencing the royal court with her cleverly phrased—and not always true—divinations. Honesty is for suckers, like the oh-so-not charming Prince Cyrus, who plans to strip Violet of her official role once he's crowned at the end of the summer—unless Violet does something about it.

But when the king asks her to falsely prophesy Cyrus's love story for an upcoming ball, Violet awakens a dreaded curse, one that will end in either damnation or salvation for the kingdom—all depending on the prince's choice of future bride. Violet faces her own choice: Seize an opportunity to gain control of her own destiny, no matter the cost, or give in to the ill-fated attraction that's growing between her and Cyrus.

Violet's wits may protect her in the cutthroat court, but they can't change her fate. And as the boundary between hatred and love grows ever thinner with the prince, Violet must untangle a wicked web of deceit in order to save herself and the kingdom—or doom them all.
review
Violet Made of Thorns is a dark YA fantasy with a morally grey main character. Violet is a Seer, working for a king, and she is used to twisting her visions to serve her and the king's agenda. I absolutely loved Violet, with all her cynicism and cunningness. When a terrible prophecy starts coming faithful Violet needs to cooperate with Prince Cyrus. The two aren't the biggest fans of each other, with Cyrus being an idealist wanting to fix the kingdom and Violet doing everything to maintain her role at the palace.
The book is full of twists, prophecies and dark magic, and I really enjoyed the worldbuilding. My favourite thing about the book was the characters since I'm a sucker for a book with good characters. Not only every scene with Violet and Cyrus made me smile, but I could never predict which way their meeting is going to go. The side characters stole the show too – Camilla with her bright personality and Dante with his mysterious scholar vibes. And the ending totally blew me away and I'm so excited for the sequel!