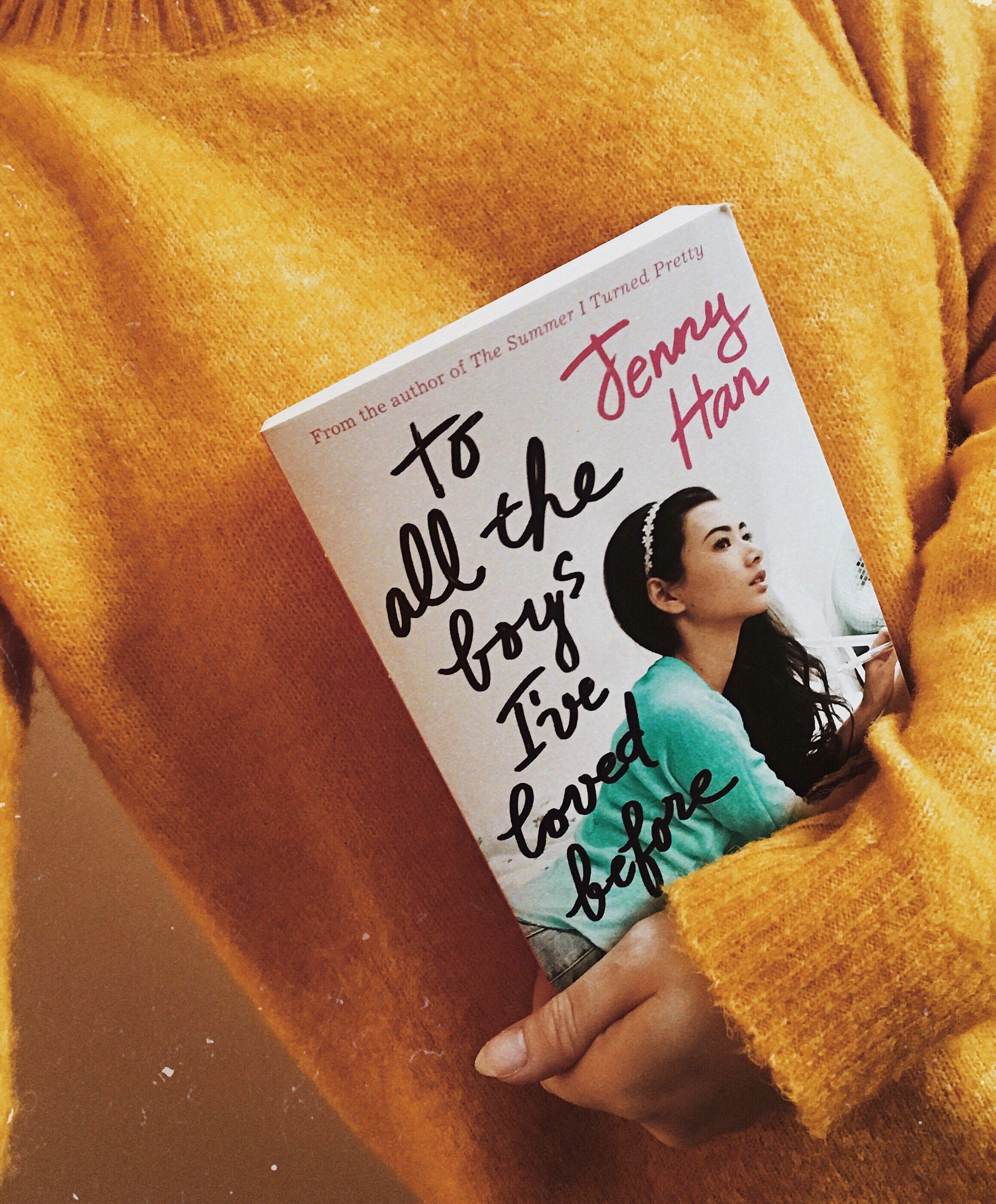 synopsis
To All the Boys I've Loved Before is the story of Lara Jean, who has never openly admitted her crushes, but instead wrote each boy a letter about how she felt, sealed it, and hid it in a box under her bed. But one day Lara Jean discovers that somehow her secret box of letters has been mailed, causing all her crushes from her past to confront her about the letters: her first kiss, the boy from summer camp, even her sister's ex-boyfriend, Josh. As she learns to deal with her past loves face to face, Lara Jean discovers that something good may come out of these letters after all. (synopsis via goodreads.com)
This review may contain spoilers.
review
'To All the Boys I've Loved Before' is a nice book to read in one sitting, perfect for a Saturday night in. It's an easy read that keeps you glued to the story of Lara Jean, her high school dramas, but also her thoughts and feelings. I decided to read the book only after I have watched and loved the movie. Now I think I should have read the book first, because now I'm a bit disappointed in the book (especially it's ending), even though it was still great. The book quickly caught my full attention, and I spent a pleasant afternoon reading about Lara Jean's life, and her dramatic relationship with Peter. The book kept me on my toes, despite the fact that I knew the ending – and in some situations, it definitely surprised me.
I liked Lara Jean's character – she was one of the characters I could identify with, which is rare in the YA world full of brave, kick-ass heroines. She was shy and anxious, but she could also be unpleasant. As much as I like badass characters, sometimes I love to read a book with a normal teenager, who has everyday struggles, just like I do. I could identify with her imagined boyfriends, her fears (especially the one about driving), and I could understand why she acted one way or another.  I didn't like Margot in the book – she was rude, and distanced from her family. She left for Scotland and instantly stopped contacting Lara Jean, and they were so close before she left. Obviously, I love Peter Kavinsky – and I think it might be problematic because he is so adorable I just couldn't help smiling when I read about him. Sure, he can be a complete asshole (excuse my language), but he really cared about Lara Jean, and he did so many cute things – it was clear he cared for Lara Jean from almost the beginning. I did feel sorry for him when he couldn't get over Gen, who by the way is a total jerk. While I liked Josh in the movie, book Josh struck me as indecisive and simply jealous of Peter, even though he claimed he was in love with Margot.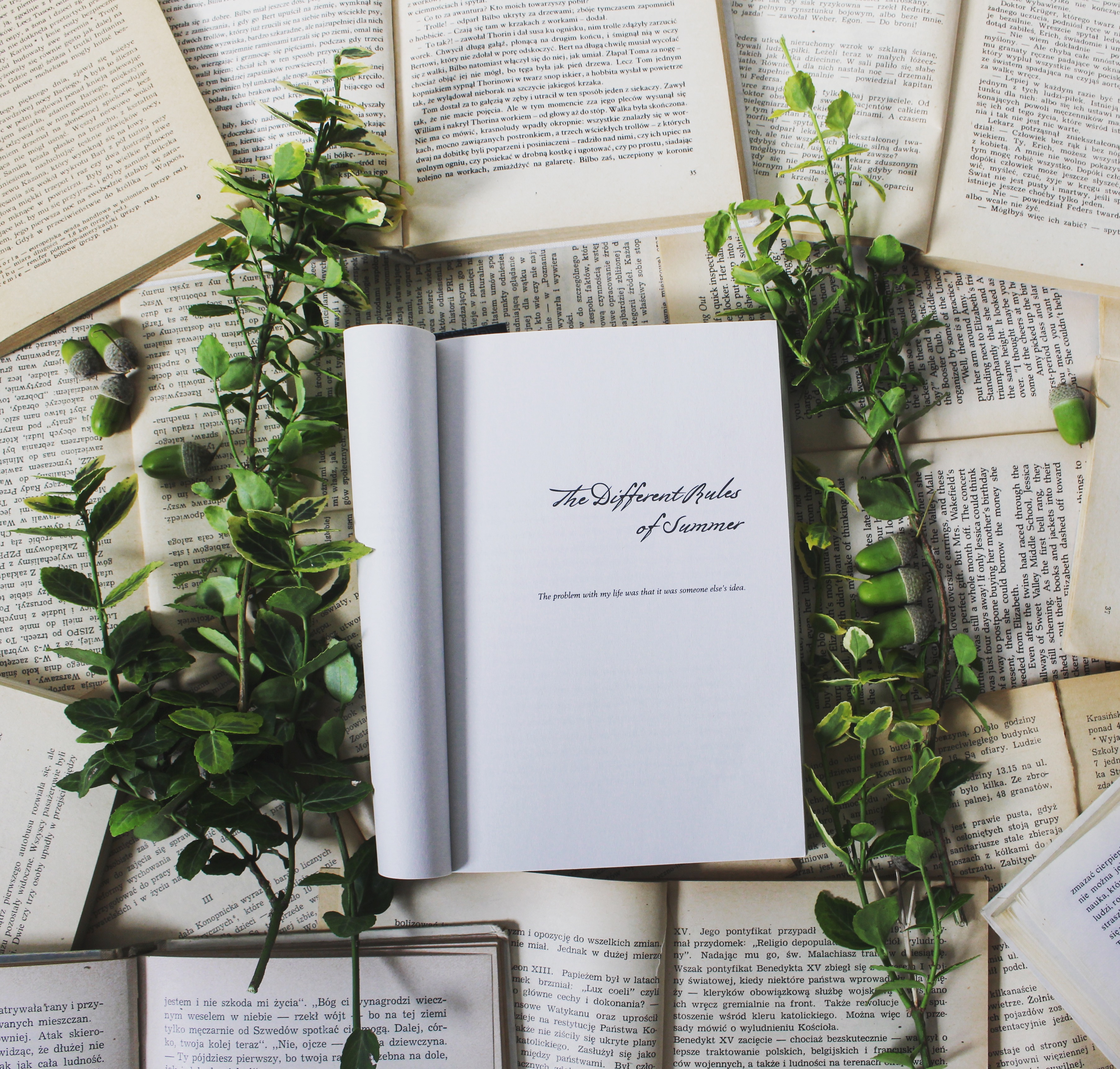 I really liked the small details in the book – for example, the fact that Peter's friends actually liked Lara Jean, or the trip to the antique sale (it was a really nice touch, which showed how much Peter and Lara Jean enjoyed each other's company). Also, reading the book from Lara Jean's perspective made me understand her, and her motives better. I also like how the book gives Lara Jean and Peter time to get to know each other again – nothing felt forced or rushed. The relationship between three sisters was a little bit weird for me – how they can just stop talking to each other, especially how close they were before.
I cannot decide whether I liked the book or the movie more. I like how different the details were – for example in the movie Josh didn't kiss Lara Jean (which, by the way, forced me to put down the book for a while). After seeing the movie, I felt a bit disappointed by the book's ending – I was expecting a grand kiss at the end. I really wish got to see Peter and Lara Jean sort out their argument in the book. But it definitely made more excited for 'P.S. I love you'. Despite the disappointing ending, I think that both the book and the movie are great, and I can't wait to both read and watch the second part.