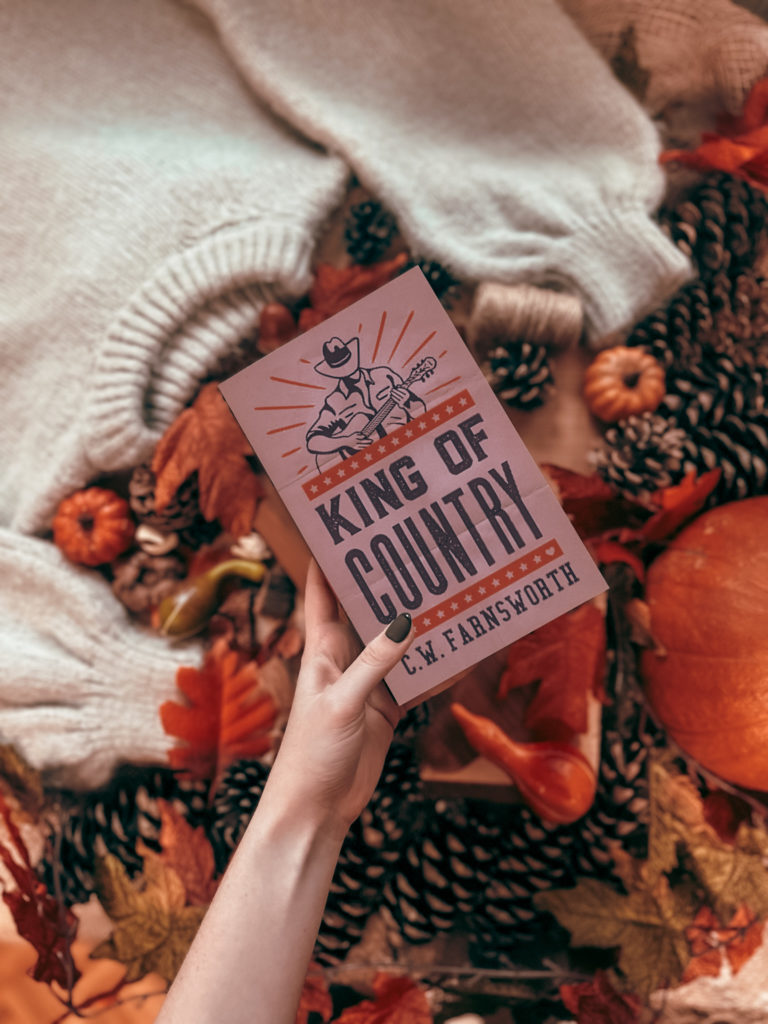 Title: King of Country
Author: C.W. Farnsworth
Rating:
⭐⭐⭐⭐
synopsis
Kyle Spencer is the king of country music.
She's the city girl, sent to talk him into returning to the stage…
Piper Egan landed her dream job straight out of college—working at Empire Records. But instead of discovering new talent and changing lives, like she'd hoped, her time is spent taking meeting notes and catering to spoiled celebrities. When the chance to change that finally appears, she should be thrilled.
Unfortunately, Piper's promotion involves the charming cowboy she's spent years attempting to avoid. And flying to middle of nowhere, Texas, in a desperate attempt to talk the king of country music into returning to the stage.
It's a work trip with no boundaries. Piper is determined to head back to New York with a signed contract in hand, no matter what it takes. But that plan becomes complicated when she's greeted by a scowl instead of Kyle's trademark grin. Becomes challenging when she glimpses the genuine guy beneath the superstar. Becomes impossible when she learns the reason he walked away from the spotlight.
When she realizes…her only plan should have been to protect her heart.
book review
This was such a heart-warming book! The beginning was a bit slow to get into (but that might be because of some personal stuff in my life) but I binge read the second half of the book in one evening!
I wasn't really sold on the whole girl coming to convince the boy to come back to the music plot, especially at the beginning since Piper was acting so entitled to Kyle. But once the story developed she realised that wasn't her priority and I really liked that about her – the realisation that if he wants to quit music he should.
It was so adorable that Kyle had been obsessed with her for years. I loved that we got dual POV in this book – it definitely made understating the dynamic between Piper and Kyle easier. The setting was also amazing. Can someone please help me move to the ranch in Texas and get me a King of the Country?
Overall, this book is so adorable!
Thank you to Valentine PR for the eARC!