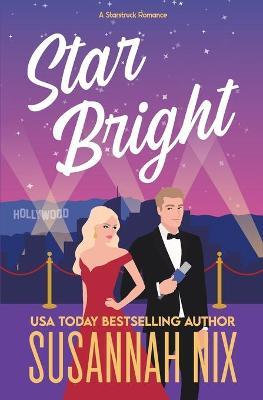 Author: Susannah Nix
Rating: ★★★★
Goodreads link: https://www.goodreads.com/book/show/58742186-star-bright
Star Bright by Susannah Nix shows the story of Kimberleigh who is an A-star actress and Spencer who is a gossip reporter.
I really like the panic attack scene which brings Kimberleigh and Spencer closer together. It was a perfect depiction of Hollywood reality we may not be aware of. I love how the book shows the struggles of being an actress in the media ridden world, and the measures famous actresses need to take in order to protect themselves.
I love Kimberleigh and I can understand her cold demeanour. Her ice red and detachment are a way of protecting herself! However, despite her attitude, she is never once unprofessional or unnecessarily means. Spencer, on the other hand, shows the other side of Hollywood life, which is the reporter's life. He shows that not all tabloid writers want to humiliate big stars or make them uncomfortable.
That one scene that causes the fallback in their relationship absolutely broke my heart, and I do feel for Spencer.
What I didn't like about it, was how rushed the romance was. It took one encounter for Kimberleigh and Steven to catch the feeling, and even though their relationship spans 6 months, I wish the buildup was a bit longer. That being said, the book could have been longer to present their characters and relationship better.
The book was provided to me via NetGalley in exchange for an honest review.