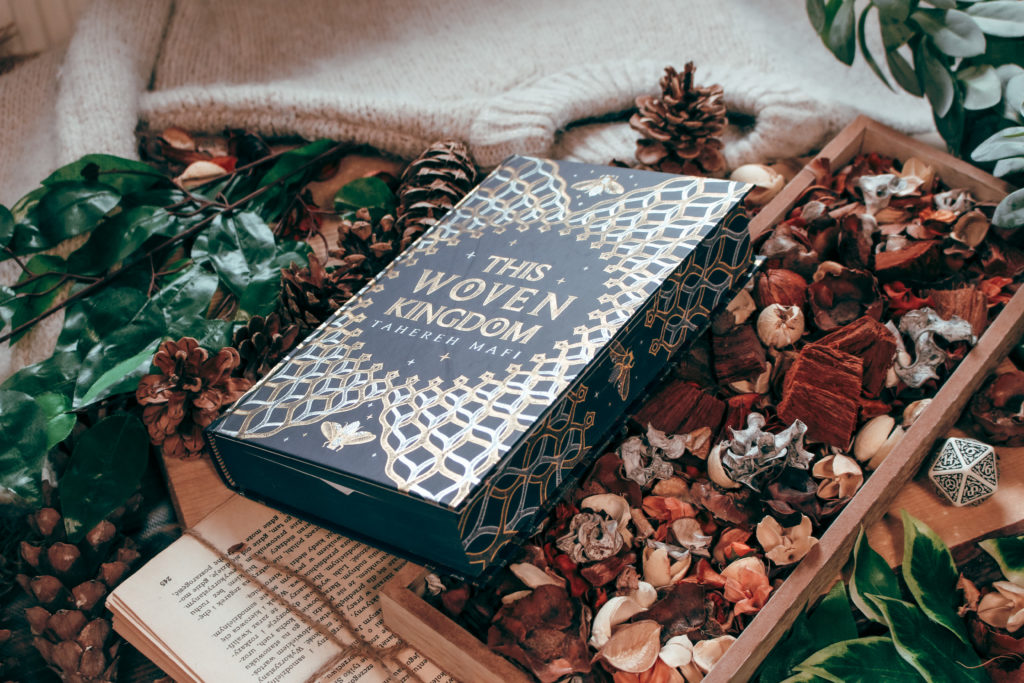 This Woven Kingdom follows the story of two characters. Alizeh works as a low cast servant, despite being the heir to an ancient Jinn kingdom who is forced to hide in plain sight. Kamran, on the other hand, is a prince of a kingdom in which Alizeh is hiding. He sees Alizeh by accident, and he cannot put her out of his mind, despite the fact that they are supposed to be enemies.
The world-building is absolutely amazing, and the distinction between Jinn and humans is clear from the first chapters. The book was slow-paced, but it had a certain sort of charm to it. The whole action was basically constricted in the last three chapters.
Alizeh quickly became one of my favourite female characters, mostly because of her kindness but also because of her quick thinking and ability to take care of herself. Kamran, on the other hand, seemed to be a villain at first, but being able to access his internal thoughts definitely made me warm up to him. After the first couple of chapters, it was extremely easy to fall in love with him.
The romance was out of this world, quite literally. It was such a slow-burn, and having dual POV made me love Kamran and Alizeh even more. I couldn't stop smiling when Kamran was thinking about Alizeh. The last three chapters were extremely action-packed, and so many things made sense. No spoilers, obviously, but after that last line I need the second book as soon as possible.