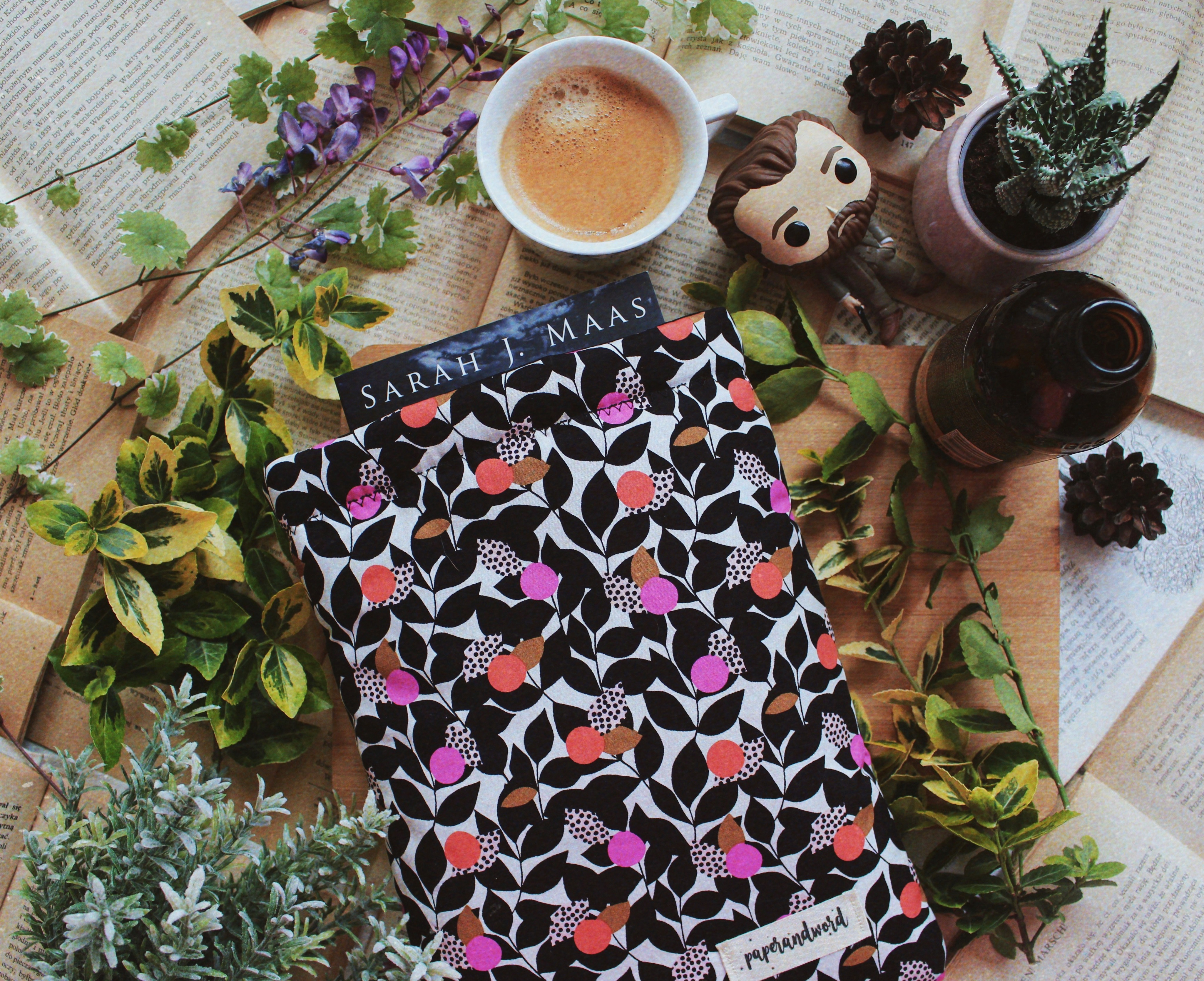 'Sky in the Deep' Adrienne Young
★★★★
I actually gave it 4,5 stars, because it was really damn good. We don't have many books about tribes in Young-Adult, which is a shame. I liked the characters, who were from different tribes, but realise that they are the same despite fighting for centuries – I think it sends a strong message, and additionally, it's a really good read. I can't wait for Adrienne's new book!
'Onyx and Ivory' Mindee Arnett
★★★
The beginning was really good – it pulled me right in, the middle of the book was a little boring, but I guess every book has a boring part? The ending was an absolute mess – I honestly have no idea what happened there, and I couldn't decipher which characters were on the good side? I'm going to read the second book in the series, just to find out what happens next.
'A Little Book of Hygge' Meik Wiking
★★★
For those of you who don't know, hygge is a Danish lifestyle involving a lot of happiness and cosiness. I fell in love with the idea when we discussed it during English class, and I bought this book because I wanted to find out more – sadly, the book was very general. The author wrote about general things, like the fact that hygge involves candles. I expected more details and more information.
'Wicked Saints' Emily A. Duncan
★★★★
This book was so damn good. Everything was great – the characters, who were complex and interesting; the plot that was surprising; and I didn't even mind the dual narration – one was from Nadya point of view, and one was from Malachiasz's. The only thing that annoyed me throughout the whole book was the similarity to Grisha trilogy by Leigh Bardugo – I could foresee the ending because I've read Grishaverse before.
'Anna and the French Kiss' Stephanie Perkins
★★★★★
If you like contemporaries, you need to read this book – it stole the first place for my favourite contemporary after the first chapter. Every part of the book was amazing – the main character, Anna, was adorable and relatable; the second character, St. Clair, was a perfect bookish boyfriend; the plot was full of twists which could have been avoided by honesty, but I guess that's similar to real life.
'A Curse So Dark and Lonely' Brigid Kemmerer
★★★
I had such high expectations for this book, but I was really disappointed. The main character annoyed me, the whole story had nothing to do with 'Beauty and the Beast', and the plot was really boring and predictive. I just expected more from this book.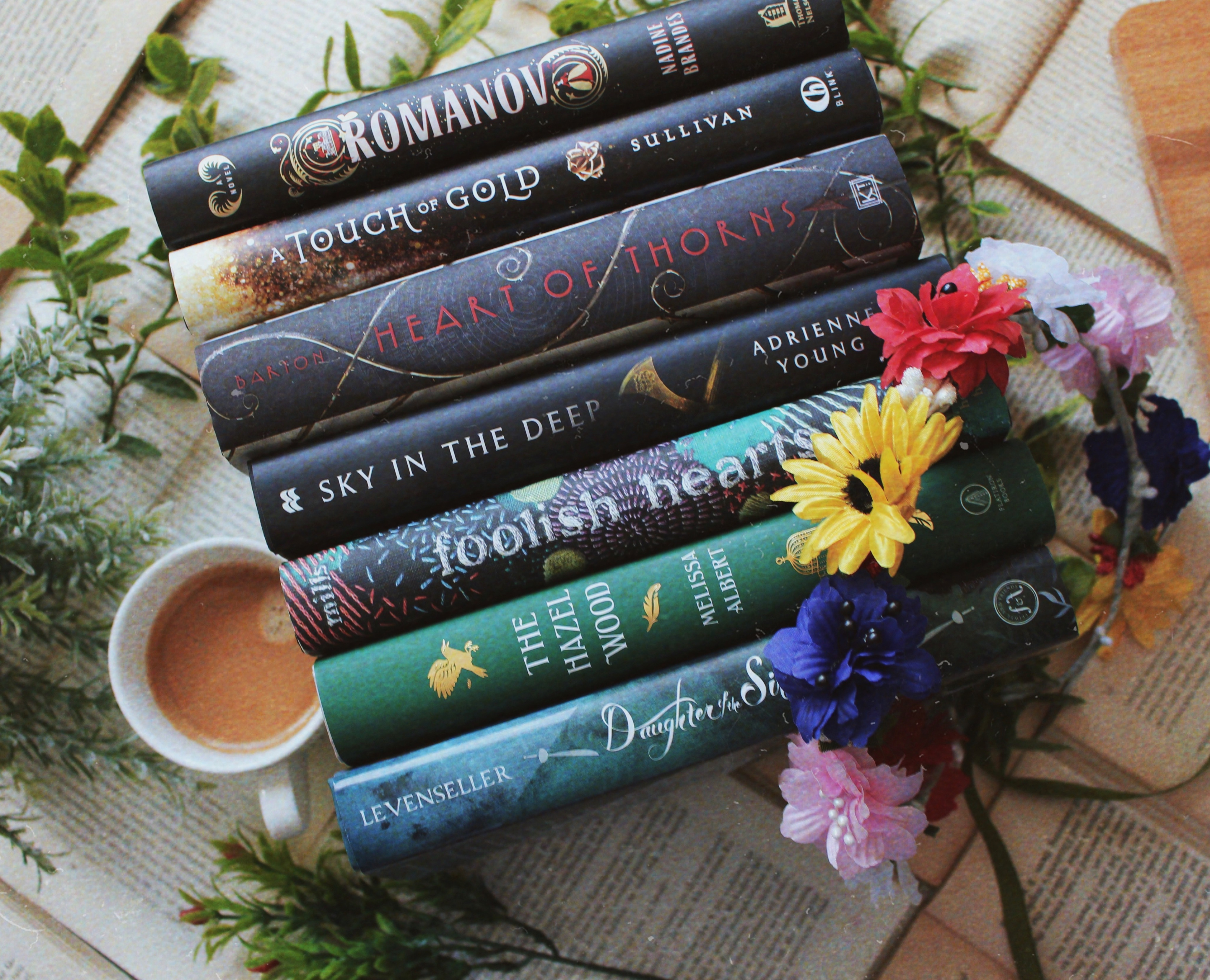 'Hunting Prince Dracula' Kerri Maniscalco
★★★★
I definitely liked 'Stalking Jack the Ripper' more. The beginning of this book was so boring, but the second part was really interesting. What saved my rating of this book, was the characters – the amazing Audrey Rose and the charming Thomas. I just can't help but love them.
'Short Stories from Hogwarts of Heroism, Hardship and Dangerous Hobbies' J.K. Rowling
★★★★★
To be honest with you, I would love anything connected to the magical world of 'Harry Potter'. It doesn't matter that this book only had 73 pages – for a couple of minutes I took an amazing trip back to my childhood and back to the magic of Hogwarts. I know, I know – I sound like a such a dork, but I can't help it!
'Daisy Jones & the Six' Taylor Jenkins Reid
★★★★★
An absolute masterpiece. I loved everything about this book – the characters, the storyline and the rock n' roll. I can't even articulate how much I loved this book. Taylor Jenkins Reid managed to convince me that the band really exist, and I just wanted to listen to their songs so much.
'If You'd Just Let Me Finish' Jeremy Clarkson
★★★
I always like to read about Clarkson's witty and sarcastic approach to life, which for me is also an inside look into life in England (which fascinates me). This one was much better than the previous book of Clarkson's I read – he has definitely grown up a bit and managed to make me laugh out loud a few times.
I also read a book in Polish by a Polish author, but it's not available in English so I didn't include it in my wrap-up. For any Polish readers, I may have, it's 'O pisaniu. Na chłodno.' Remigiusz Mróz.