Just a short post, because January was a busy month for me, and so is the beginning of the February. I didn't read a lot this month, but my definite favourite I discovered this month was 'All for the Game' series by Nora Sakavic. I absolutely fell in love with this series, and I have a feeling you are going to hear much more about it from me.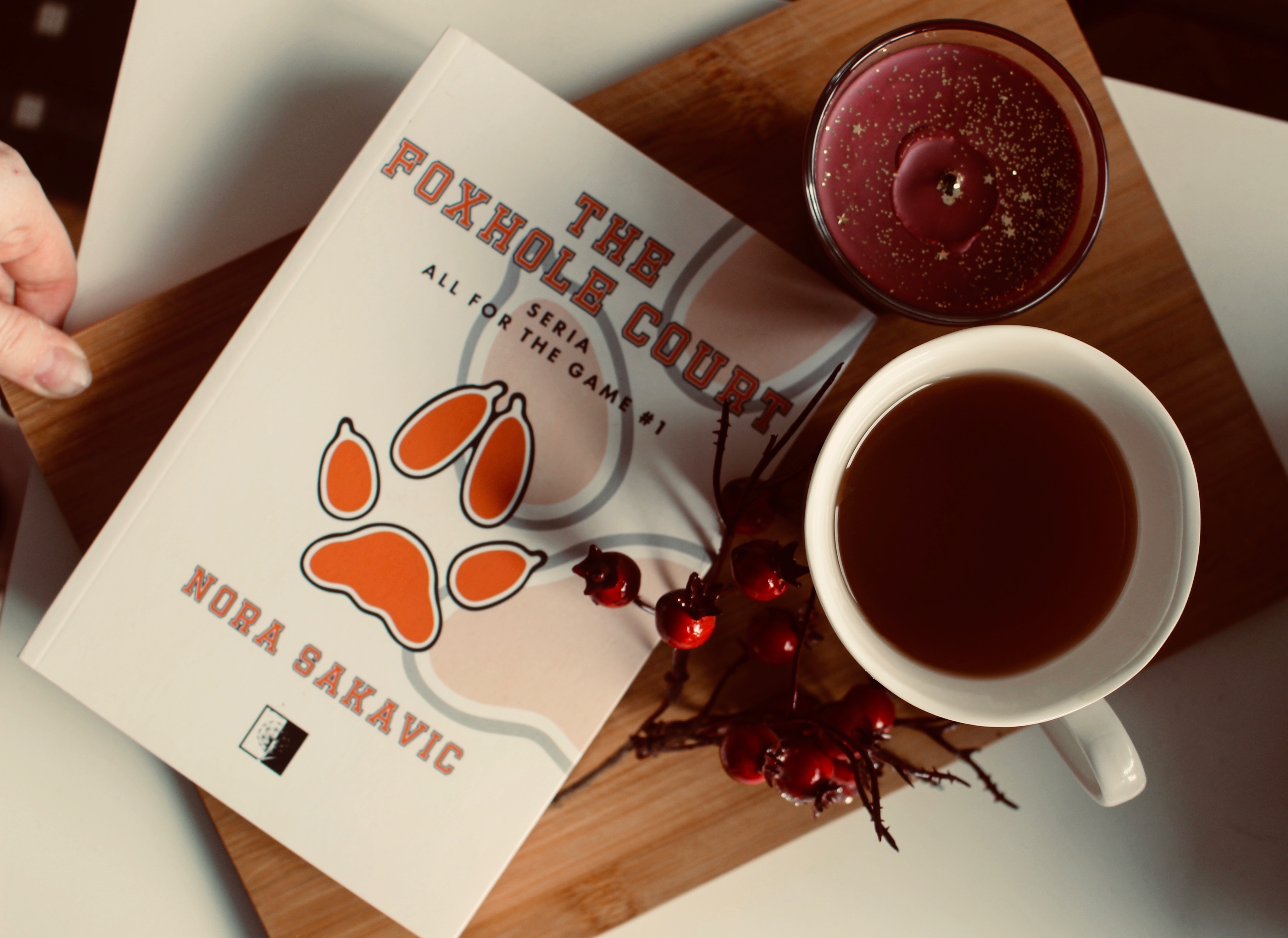 'The Foxhole Court' Nora Sakavic
★★★★★
Oh. My. God. This book (this series) broke my heart like no other book before it (maybe 'Lost Boy' by Christina Henry can compete, but only maybe). I have been waiting to read a good gang story since 'Six of Crows', and I got one. 'The Foxhole Court' is incredible – the characters are so amazing, unpredictable, and so twisted that you have no choice but to love them. I think I'm going to do a full review on this series when I have time because I feel like I could talk about it forever.
'Magnus Chase and the Gods of Asgard: The Ship of the Dead' Rick Riordan
★★★
I am so disappointed with this series, and even more with this final book of 'Magnus Chase' trilogy. I adore Rick Riordan and his writing, but this one felt a bit too forced when it comes to funniness, and the amount of diversity felt a bit overwhelming. This series just did not click for me, even though I still laughed at the funnier parts. My favourite character was Mangus' sword, and I think it says a lot about this book.
'The Wicked King' Holly Black
★★★★
It did not click for me the way 'The Cruel Prince' did. I don't think I can explain it, but I feel like all the action was packed in the last two chapters. What I loved about this book though, was Cardan, and his character development – he finally became a king – and took the matters into his own hands. Jude was a bit annoying in this one, but I blame it on her family – it must be difficult to rule a country without being able to trust someone. AND THAT ENDING. No spoilers, but holy cow.
'The King's Men' Nora Sakavic
★★★★★
Can I marry this series, please? I swear I will protect all the characters, even though they would probably kill me for even suggesting this. I have so many feelings regarding this series – I adore Andrew Minyard, Neil Josten, Nicky is such a cinnamon roll, and the other Foxes are all incredible. Allison is a freakin' badass, and Matt is just perfection.
'The Language of Thorns' Leigh Bardugo
★★★★
To be honest, I would probably love a book about eating breakfast if it was written by Leigh Bardugo. I loved these short tales, taking place in the Grishaverse universe. I absolutely adore Leigh Bardugo, and the stories were amazing (as I thought they would be).