Synopsis
Alosa, a daughter of the pirate king and a pirate herself, is send on a mission. She allows herself to be kidnapped by a hostile pirate crew in order to retreat an ancient map. But that task seems to be more difficult than she expected it to be. Especially when the first mate, Riden, seems to be as witty as Alosa. But can anyone stop the daughter of the pirate king?
Intro
This book is amazing. Honestly. I was not expecting it to be so good and I was pleasantly surprised by it. I was expecting a book for children, but it turned out to be a proper young-adult book. It had an amazing plot – at first it sounded a bit cheesy, but it turned out to be well-planned and it was clear that an author had a good idea for a story. The daughter of a pirate king on a mission to steal a map? Sounds so cliché and, to be honest, so simple. But it was anything but simple. The story kept getting more and more complicated and I was getting more and more intrigued.
Characters
Tricia Levenseller created a badass female character, Alosa, who stole my heart within a first chapter. She is one of the wittiest characters I have ever encountered in a book. Even when she doesn't seem to have a plan, she actually does which is incredible even for a book character. I love an intelligent character who can also fight well and has a smart mouth. To be honest, I'm not sure what are the intentions of any of characters which keeps me on my toes. Riden is such a complicated character which instantly made him one of my favourite ones (I have a thing for troubled guys in books). My least favourite part of this book was the villain, Draxen, who in my opinion was a bit blunt and, let's be honest, stupid. I couldn't shake the feeling that he is unable to do anything without his first mate and brother, Riden. As any booklover I love a good villain (especially one with a good history and a witty character), and sadly Draxen wasn't one. If I had to say I think Riden makes a better villain than his brother does, which makes a story a bit complicated. But I loved it because of its complex plot and constant plot twists. I just wish that the villain could be better built.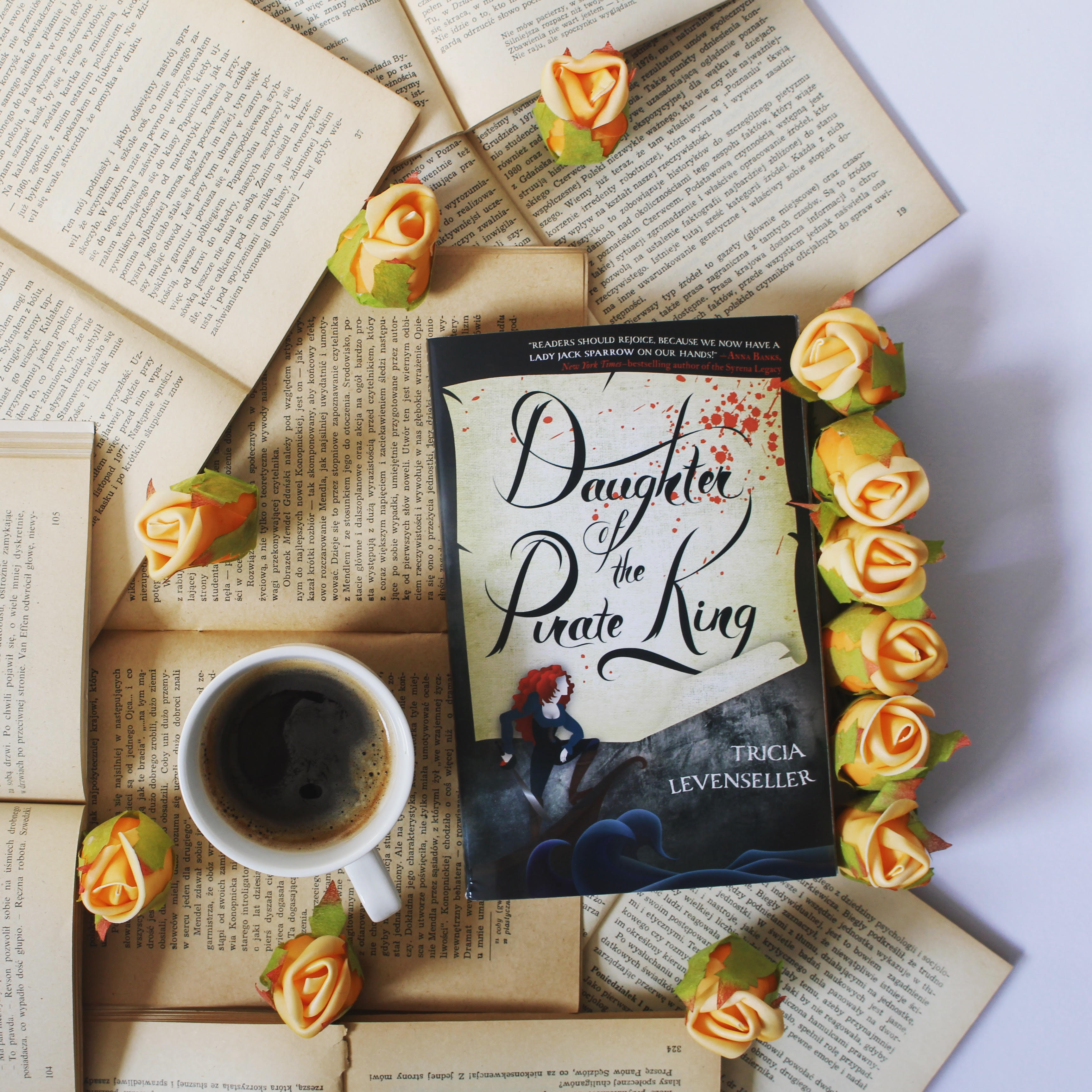 Narration
At first, I was wary about the first-person narration – I'm not usually a fan of it. But in this case it turned out to fit just right into the story, especially with Alosa's sassy character. First-person narration is what helps to keep the reader on their toes – the reader has only the access to Alosa's scheming which allows them to think that everyone is just following her plan.
Conclusion
In conclusion, I really loved this book and I read in one sitting. Ordering a sequel was the first thing I did after finishing 'Daughter of the Pirate King' and I cannot wait to read the continuation of Alosa's history. I think this book is going to be one of my favourite books I've read in 2018 and I honestly would love to read more books from Tricia Levenseller.