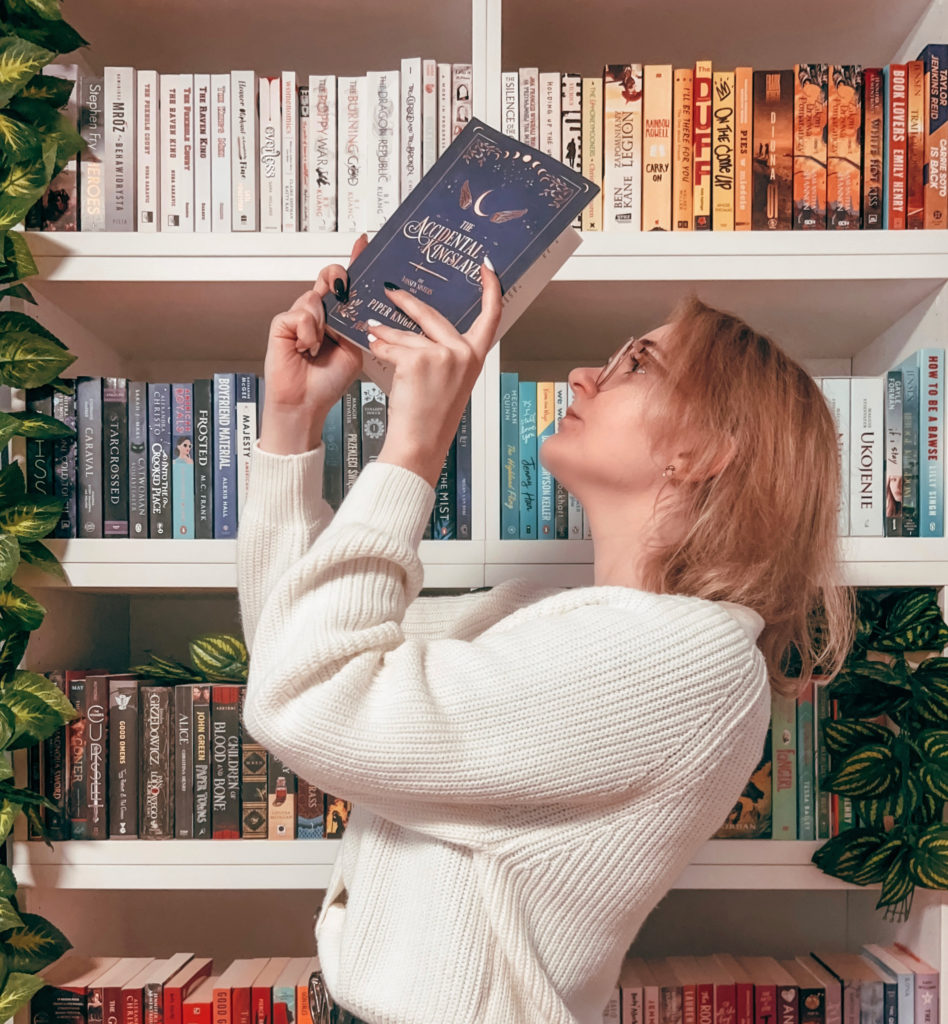 synopsis
Accidentally killing a faerie king on Halloween is the worst.
Bell Vossen believed that fateful night was a terrifying hallucination–until her twenty-first birthday when a vengeful faerie tracks her down. Now she's the centre of a dangerous supernatural world of angels, witches, faeries, shifters, and vampires.
Her only hope of survival is Braxiel – a beautiful, fiery, and infuriating winged warrior–to break the deadly curse on her head before it's too late.
But their blazing, forbidden desire could cost him his heavenly powers, and leave Bell to face the wrath of an entire kingdom alone.
review
The Accidental Kingslayer is a paranormal romance with witches, angels, faeries, vampires and shifters. It is set in a modern world, where magical beings coexist with humans (without humans knowing about them).
I really enjoyed reading about Bell, who somehow manages to make the worst possible decision every damn time but it always works out at the end (usually thanks to Braxiel). She is relatable because I also have no idea what to do with my life and feel like a mess too, so in many scenes, I could relate to her. Also, she is hilarious – I couldn't help but smile at her sass.
The love interest, Braxiel, aka Mr. Broody Angel was so dreamy. But my favourite from the whole band of the angels was Yaz, who had big bimbo energy and I honestly loved it sm. I hope he gets his own book in the future.
The plot was interesting, with lots of plot twists and new characters, but it wasn't confusing. I would have done the ending a bit differently, hence the lack of five stars. Overall, it was a good book, fast-paced and perfect for reading in twos-seatings.