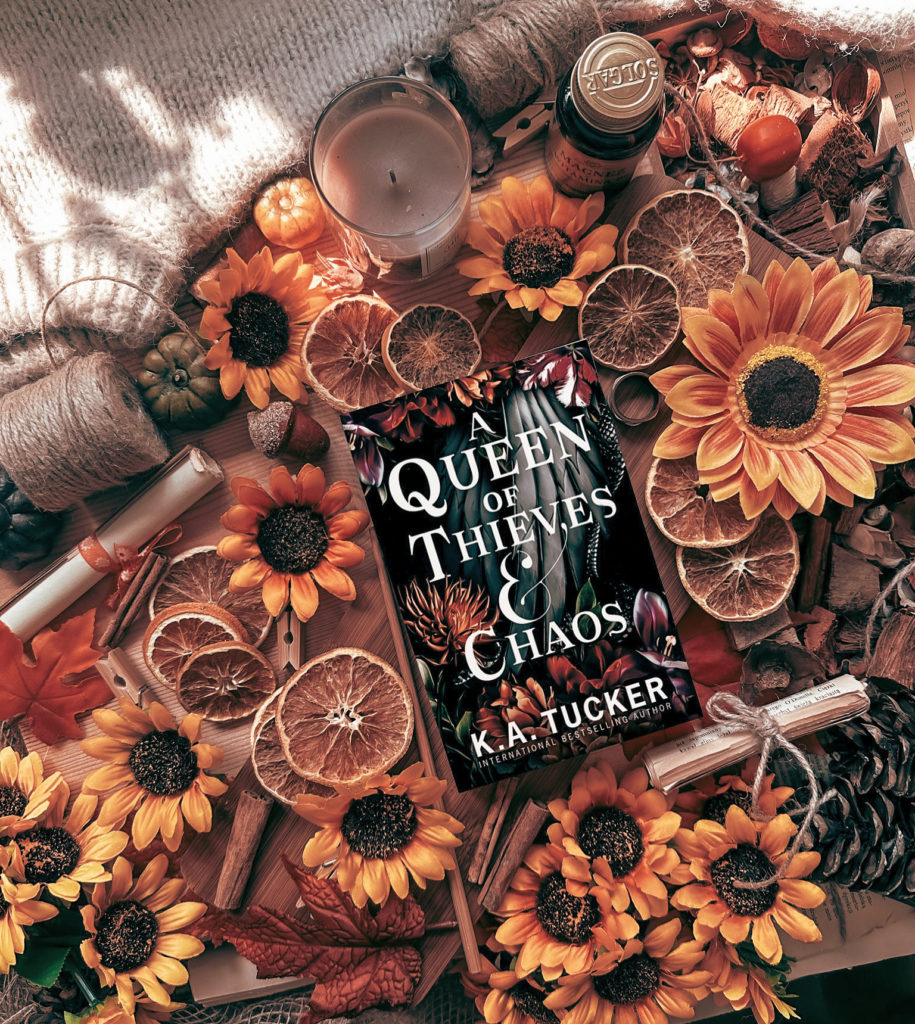 synopsis
A Queen of Thieves & Chaos by K.A. Tucker is now live!
From internationally bestselling author K.A. Tucker comes the third novel in her Fate and Flame series, an adult fantasy story that should be read in series order.
"You betrayed your brother to steal a broken crown."
The kingdom stands on the brink of chaos. Atticus' grip on the realm is faltering, and as threats arise ever closer to home he is driven to increasingly desperate acts to hold onto power.
With Islor's fate now in the balance, Zander stands to defend the Rift from the oncoming Ybarisan army. With the king's forces scattered, he must risk unlikely new alliances.
And behind the walls of Ulysede, secrets wait for its new queen. Romeria knows that the paths of the hidden city will lead her to answers. But will they be enough to save the realm—or is their fate already sealed?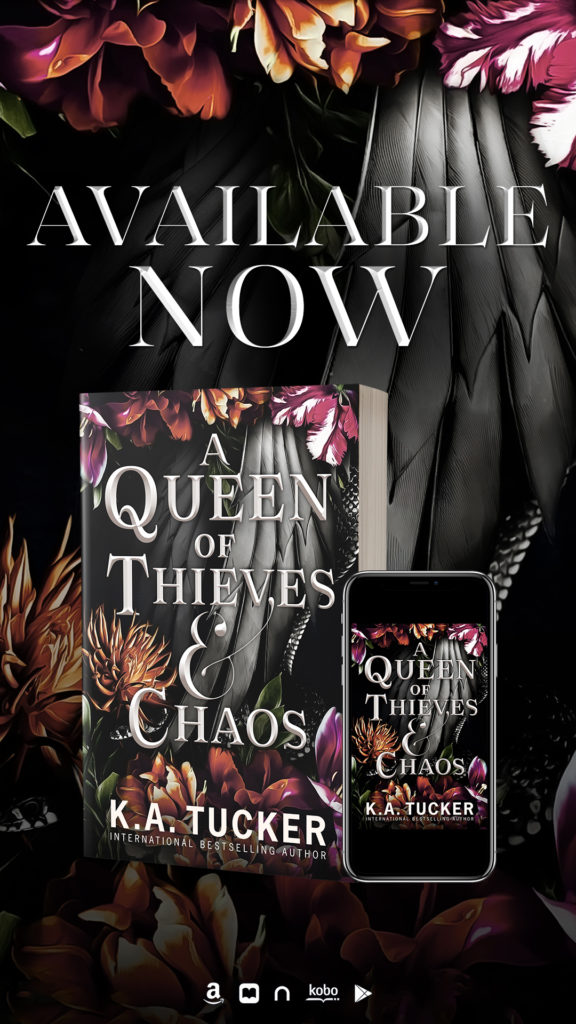 book review
A Queen of Thieves & Chaos is the third book in Fate and Flame series, an adult fantasy story 🎉 this series is one of my absolute series and Romeria is even more badass in this book (I didn't think it was possible) ❤️
Let me start by saying that I enjoyed this book a lot! The third book has less romance between Zander and Romeria, but the series has developed into adult fantasy with a LOT of fantasy and intrigue! We also get different POVs in this one, and the one that really grabbed my attention was Atticus 👀 It's interesting to see his POV and his internal struggles so I'm glad for it! And no spoilers, but I enjoyed his romance storyline! I would even dare to say that he and Romeria were the main characters in this book!
This book is much slower than the other two, but it still reads quickly! Since there are still more books in the series, this definitely felt like a filler book. Nothing was happening until the last 15% of the book, and even that part wasn't super exciting 😌 Of course, this series is slow, and it's not full of action, focusing instead on intrigue and prophecies, however, I was still expecting more action from this book. There is also one thing that has me worried for the next book in terms of Zander and Romeria but I'm not saying more.
Even though this book wasn't my favourite in the series, I'm still screaming at you to read this series! Romeria and Zander are 🔥 and the intrigue in this book is mind-blowing! If I had to compare it to other books (which I never do but I want you all to read it) I would say it's like adult Folk of the Air series with vampires 👀❤️
Big thank you to Valentine PR and KA Tucker for the eARC! I was nervously checking my inbox for weeks worrying I wouldn't get the ARC and when I did I scared my dog with my screaming 😌