October was such a good reading month for me! Honestly! I have managed to read 10 books which, compared to September, is a lot. My favourite read of this month was 'Everless' (I don't include 'Harry Potter' in that, because 'Harry Potter' is 'Harry Potter'). Here is my October wrap-up!

'Catwoman' Sarah J. Maas
★★★★★
I was so excited to finally get my hands on one of the books from the DC Icons series. The authors that feature in this series are incredible – Marie Lu, Sarah J. Maas and Leigh Bardugo are among my favourite authors in the world. I stumbled upon 'Catwoman' in a small bookstore in Malta and I knew I had to have it instantly. I have read in one day, before and after classes, and I have loved it so much. The plot is incredible and all the decisions come to a perfect conclusion in the end. The characters are well-done and intriguing, especially the female ones – Selina, Poison Ivy and Harley Quinn. I adore this book and I will definitely order the rest of DC Icons books.
'Daughter of the Siren Queen' Tricia Levenseller
★★★★
I have to admit that I was a bit disappointed by this one. I love the first part of the duology, 'The Daughter of the Pirate King', and was anticipating the second part for weeks until it finally arrived. The plot felt forced and not very well-planned. The characters I have loved so much in the first book – Alosa and Riden – were so flat in the second one. They always seem to create problems where there were none. If 'Daughter of the Siren Queen' was a standalone, it would be a much better book. But as a continuation of 'The Daughter of the Pirate King' I have felt like it was missing something important.
'Grace and Fury' Tracy Banghart
★★
Ugh, I was so disappointed by this book. I've seen people fuss over it on bookstagram and I had great expectations of 'Grace and Fury'. The plot was too simple, besides the plot twist at the beginning. The characters were too plain and I couldn't help to think that the idea of two princes was taken from Victoria Aveyard's 'Red Queen'. The book was supposed to be very feministic, but I had an impression that Nomi and Serina, the main characters, were only depending on men.
'A Whole New World' Liz Braswell
★★★★
At first, I was excited for this retelling. After the first few chapters, I was disappointed – everything seemed to be written down from the Disney's movie. And then, everything changed – the characters were different from the fairy-tale and I liked the storyline with the rebellion of Agrabah. Also, I think that writing the book from Aladdin's point of view was a great decision. Now, I'm on to read the retelling of Mulan by Liz Braswell and I hope it will be as good as 'A Whole New World' was.
'The Last Wish' ('The Witcher') Andrzej Sapkowski
★★★★★
I love this book – I have read it four before so technically it is a reread of a reread of a reread. Or something like that. It is probably one of the few books written by Polish authors that I like. It is also my sister's favourite book. The main hero is perfectly written and, even though I don't usually like this form, this time the form of short stories was fitting. I strongly recommend reading this book, even if you are not Polish – I can guarantee that you will love it.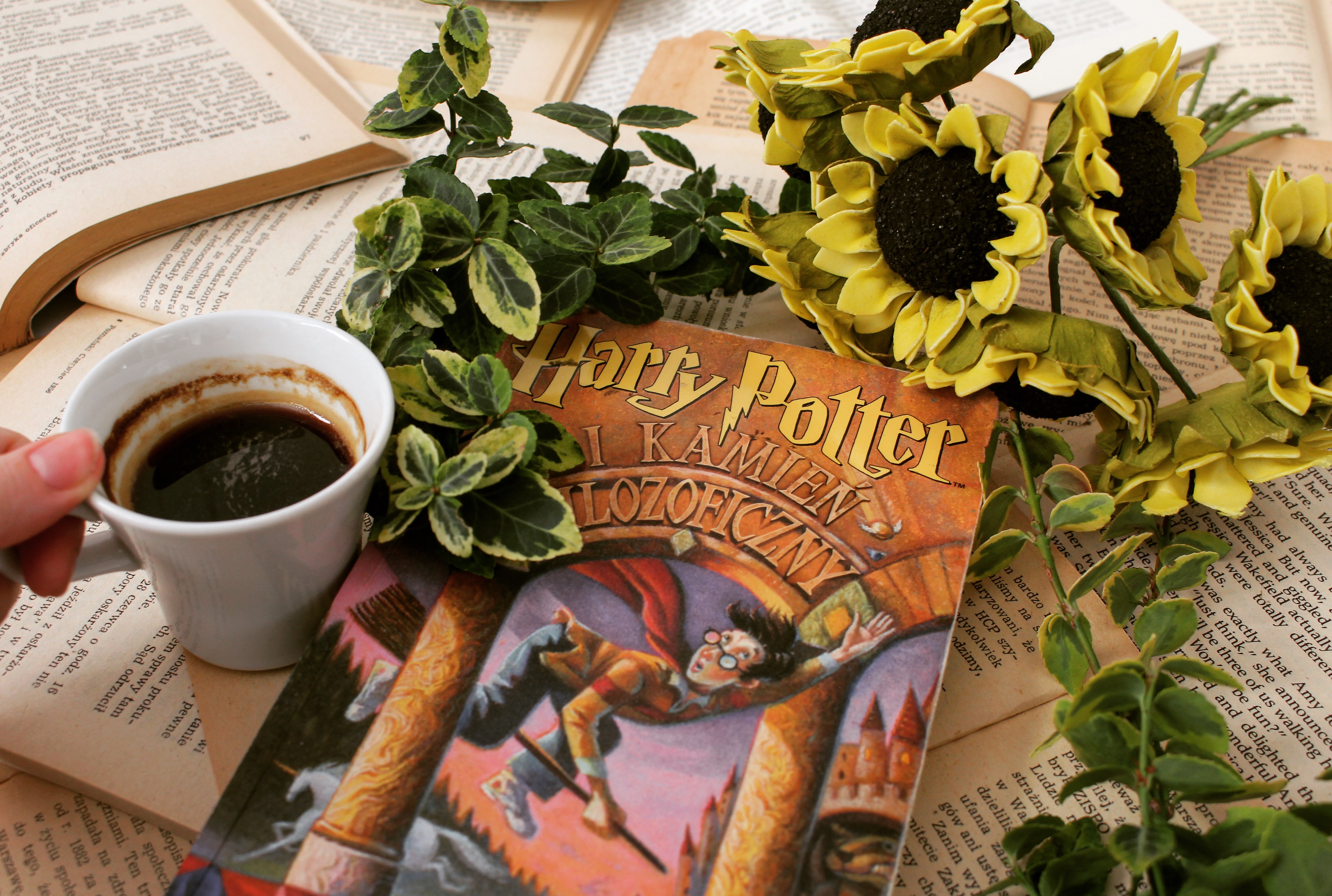 'Harry Potter and the Sorcerer's Stone' J.K. Rowling
★★★★★
There is no better month than October for a 'Harry Potter' reread. Well, every month is good for that, but there is something about October and fall that just screams 'Harry Potter'. I am a big Potterhead and it felt amazing to read the first book again – I have to admit I cried every time James and Lily were mentioned. And when Sirius was mentioned. I'm so emotional when it comes to 'Harry Potter'. Well, now I need to watch the movie, don't I?
'Descendants of War and Magic' Ruby Fitzgerald
★★★★
I'm torn whether this book should get three or four stars – I think I would settle on 3,5 ★. It was a good book and I liked it, yet it was nothing outstanding. It did not make me wanna cry, laugh or scream (maybe a bit scream when some people were mean to Xenos). The magic realm was well-written and organized, which I liked a lot. The characters were fine, but there were too many of them, and the book was too short for me to get attached to them. It is not a book to obsess about, but it is a good one to read in a tram.
'Harry Potter and the Chamber of Secrets' J.K. Rowling
★★★★★
It is my least favourite of all 'Harry Potter' books. But it still gets five stars, because it is Harry Potter. I do not know what to write here, because if I start discussing the book it would turn from being a 'wrap-up' to my monologue about 'Harry Potter'. I have to admit though that my heart skipped a beat when Ginny was taken into the chamber, even though I knew the ending. 'Harry Potter' does make me emotional. Also, that Slytherin hate is breaking my heart.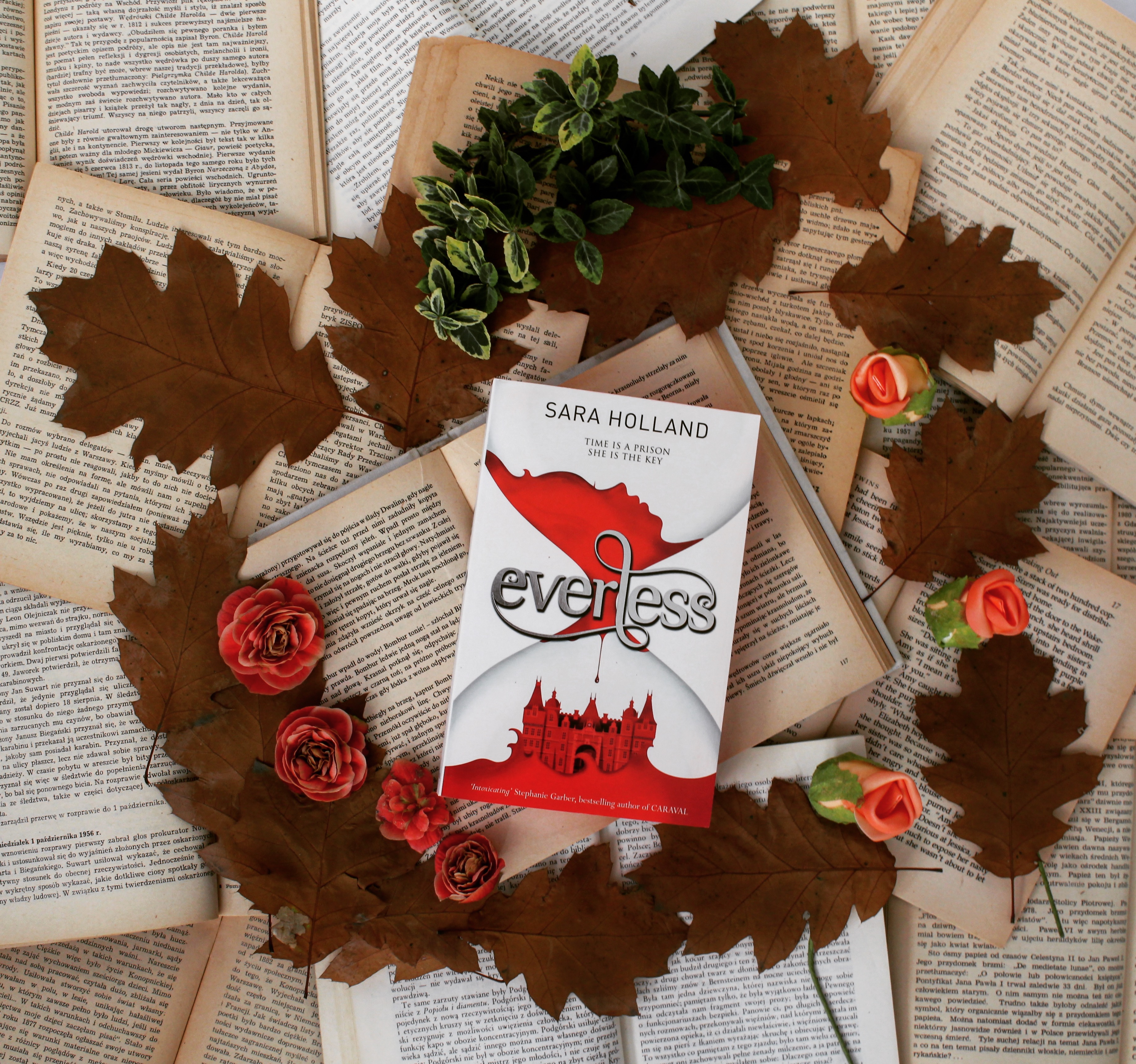 'Everless' Sara Holland
★★★★★
I love this book so much and I cannot wait for continuation! It had me turning pages since the first chapter, and I have read it in two sittings! I was on my toes the whole time – I could never predict what is going to happen next. Jules is an amazing main character and I loved her nerve and wit. 'Everless' had me crying, smiling, putting down the book to stare into space blankly – basically it had everything one needs from the book.
'True Fire' Gary Meehan
★★★★
At the beginning I was sceptical about 'True Fire', but I appreciate a book that can surprise me, especially if it surprises me multiple times. And this one definitely did. Megan is not a heroine I had expected, since she is sixteen and pregnant. The plot twist that occurs at the end (I'm not going to say anything more, not to spoil the book) made me put this book down for a moment and stare at the wall. It missed a kind of swiftness which made it not easy to read, but other than that I recommend it strongly.