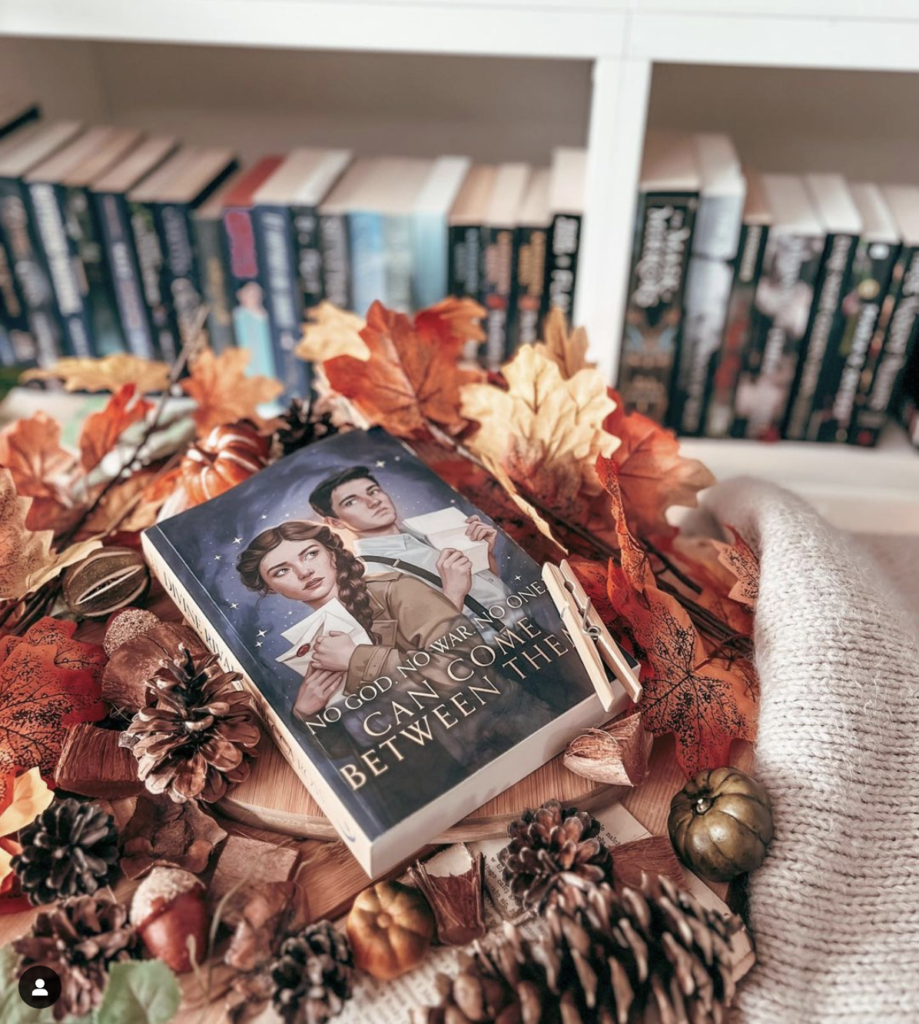 Title: Divine Rivals (Iris at the Front #1)
Author: Rebecca Ross
Rating: ⭐⭐⭐⭐⭐
synopsis
After centuries of sleep, the gods are warring again. But eighteen-year-old Iris Winnow just wants to hold her family together. Her mother is suffering from addiction and her brother is missing from the front lines. Her best bet is to win the columnist promotion at the Oath Gazette.
To combat her worries, Iris writes letters to her brother and slips them beneath her wardrobe door, where they vanish―into the hands of Roman Kitt, her cold and handsome rival at the paper. When he anonymously writes Iris back, the two of them forge a connection that will follow Iris all the way to the front lines of battle: for her brother, the fate of mankind, and love.
When two young rival journalists find love through a magical connection, they must face the depths of hell, in a war among gods, to seal their fate forever. Shadow and Bone meets Lore in this epic enemies-to-lovers fantasy novel filled with hope and heartbreak, and the unparalleled power of love.
book review
I absolutely loved this book. It made me cry and smile so many times. Divine Rivals tells the story of Iris, a newspaper worker turned war correspondent, who sends letters to her brother. However, her brother is not the one receiving her letters. Instead the letters, through magic, find their way into the room of her rival, Roman Kitt.
Divine Rivals is an amazing story about love, war and the importance of the honest press. The story of Iris and Roman made me cry so many times, as they made their way from rivals to friends to lovers. Rebecca Ross' writing is amazing, and she managed to perfectly depict the world of war, as shown from the point of view of war correspondents. The setting of the book made me think of the times of World War I, with magic and gods. Divine Rivals was an atmospheric, emotional book, with a realistic and heartbreaking love story. The ending absolutely broke me.
I definitely recommend this book – it will make you smile, it will make you ache, it will make you cry and it will make you think. Divine Rivals is out on April 4th, and you don't wanna miss it.
Thank you so much to Harper Reach for sending me an ARC of this book in exchange for my honest review.