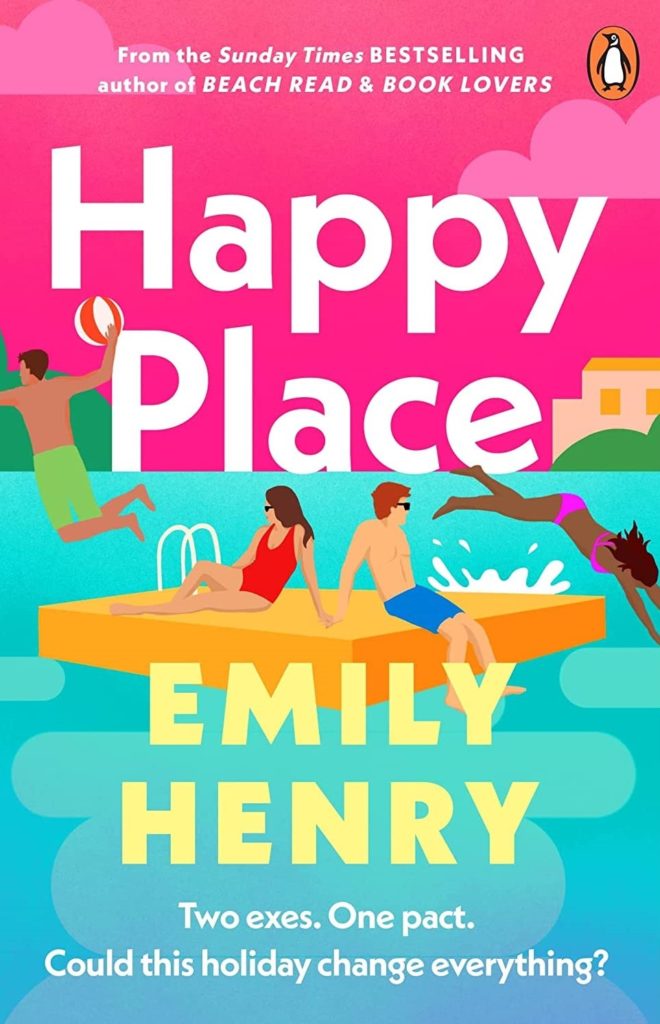 Title: Book Lovers
Author: Emily Henry
Rating: ⭐⭐⭐⭐⭐
Goodreads link
synopsis
Harriet and Wyn have been the perfect couple since they met in college—they go together like salt and pepper, honey and tea, lobster and rolls. Except, now—for reasons they're still not discussing—they don't.
They broke up six months ago. And still haven't told their best friends.
Which is how they find themselves sharing the largest bedroom at the Maine cottage that has been their friend group's yearly getaway for the last decade. Their annual respite from the world, where for one vibrant, blue week they leave behind their daily lives; have copious amounts of cheese, wine, and seafood; and soak up the salty coastal air with the people who understand them most.
Only this year, Harriet and Wyn are lying through their teeth while trying not to notice how desperately they still want each other. Because the cottage is for sale and this is the last week they'll all have together in this place. They can't stand to break their friends' hearts, and so they'll play their parts. Harriet will be the driven surgical resident who never starts a fight, and Wyn will be the laid-back charmer who never lets the cracks show. It's a flawless plan (if you look at it from a great distance and through a pair of sunscreen-smeared sunglasses). After years of being in love, how hard can it be to fake it for one week…in front of those who know you best?
review
Happy Place has quickly become my favourite book by Emily Henry. I loved the setting and the contrast between the rest of the world and their little cottage. I'm usually not a big fan of flashbacks, but this time around I enjoyed seeing the early days of the six friends, how they met and how they grew together. The six of them, Harriet, Wyn, Sabrina, Parth, Cleo and Kimmy, were so different from each other, but I loved how their friendship was stronger because of that.
I swear this book has the most perfect imperfect characters. Harriet and Wyn made me cry way too many times. I loved their relationship, how soft and quiet it was, but also my heart was breaking for them, for their problems and their struggles. Wyn is such an atypical love interest, and I love that so much. As Harriet always describes him, he is full of contradictions, and such a soft cinnamon roll. His and Harriet's chemistry and love for one another was undeniable, even when they were broken up. When it comes to Harriet, I could relate to her so much and seeing her development throughout the book made me so happy. I enjoyed the side characters a lot too – my favourite was definitely Cleo (with Parth being a second favourite). If you need convincing why Cleo was my favourite, her vibe was an artist turned farm owner with lots of tattoos.
I cannot remember the last time a contemporary romance kept me on my toes so much.
I couldn't wait to finally find out why Harriet and Wyn broke up, especially with all the little clues given throughout the book. Overall, Happy Place is a book that's gonna make you feel warm and fuzzy, it's gonna make you feel happy while crying a lot, and I cannot recommend it enough.
Thank you to Penguin Random House for sending me this eARC!